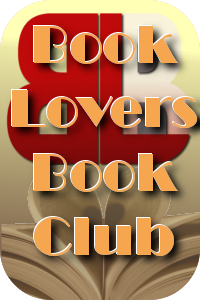 Good moaning every one (see the Allo' Allo' reference I just did there),
Here are the choices for our series read-along – the secondary book club feature we will be doing every month. Poll is down the bottom and on the side bar!
There is also a poll for the June 2013 selections on the sidebar too.
Happy Voting!
Jane True Series by Nicole Peeler
In the tiny village of Rockabill, Maine, Jane True—26-year-old bookstore clerk and secret night swimmer—has no idea that her absent mother's legacy is entry into a world populated by the origins of human myths and legends.  It is a world where nothing can be taken for granted: vampires are not quite what we think; dogs sometimes surprise us; and whatever you do, never—ever—rub the genie's lamp.   For Jane, everything kicks off when she comes across a murder victim during her nightly clandestine swim in the freezing winter ocean.  This grisly discovery leads to the revelation of why she has such freakish abilities in the water: her mother was a Selkie and Jane is only half human. With this knowledge, Jane soon finds herself mingling with supernatural creatures alternately terrifying, beautiful, and deadly—all adjectives that quite handily describe her new friend Ryu.  When Ryu is sent to Rockabill to investigate the murder, he and Jane fall hard for each other even as they plummet into a world of intrigue threatening to engulf both supernatural and human societies.  For someone is killing half-humans like Jane.   The question is, are the murders the work of one rogue individual or part of a greater plot to purge the world of Halflings?
Genre: Urban Fantasy  |  Number of books in series: 6
Harry Potter Series by J.K Rowling (I just had to do it)
Harry Potter has never played a sport while flying on a broomstick. He's never worn a Cloak of Invisibility, befriended a giant, or helped hatch a dragon. All Harry knows is a miserable life with the Dursleys, his horrible aunt and uncle, and their abominable son, Dudley. Harry's room is a tiny cupboard under the stairs, and he hasn't had a birthday party in ten years.
But all that is about to change when a mysterious letter arrives by owl messenger: a letter with an invitation to a wonderful place he never dreamed existed. There he finds not only friends, aerial sports, and magic around every corner, but a great destiny that's been waiting for him… if Harry can survive the encounter.
Genre: Fantasy  |  Number of books in series: 7
Farseer Trilogy by Robin Hobb
In a faraway land where members of the royal family are named for the virtues they embody, one young boy will become a walking enigma.
Born on the wrong side of the sheets, Fitz, son of Chivalry Farseer, is a royal bastard, cast out into the world, friendless and lonely. Only his magical link with animals – the old art known as the Wit – gives him solace and companionship. But the Wit, if used too often, is a perilous magic, and one abhorred by the nobility.
So when Fitz is finally adopted into the royal household, he must give up his old ways and embrace a new life of weaponry, scribing, courtly manners; and how to kill a man secretly, as he trains to become a royal assassin.
Genre: High Fantasy  |  Number of books in series: 3 (potential for follow on trilogies as well)
Perfect Chemistry Trilogy by Simone Ekeles
A fresh, urban twist on the classic tale of star-crossed lovers.
When Brittany Ellis walks into chemistry class on the first day of senior year, she has no clue that her carefully created 'perfect' life is about to unravel before her eyes. She's forced to be lab partners with Alex Fuentes, a gang member from the other side of town, and he is about to threaten everything she's worked so hard for: her flawless reputation, her relationship with her boyfriend, and the secret that her home life is anything but perfect.
Alex is a bad boy and he knows it. So when he makes a bet with his friends to lure Brittany into his life, he thinks nothing of it. But soon Alex realizes Brittany is a real person with real problems, and suddenly the bet he made in arrogance turns into something much more.
In a passionate story about looking beneath the surface, Simone Elkeles breaks through the stereotypes and barriers that threaten to keep Brittany and Alex apart.
Genre: YA Contemporary  |  Number of books in series: 3
Sookie Stackhouse Series by Charlaine Harris
Sookie Stackhouse is just a small-time cocktail waitress in small-town Louisiana. Until the vampire of her dreams walks into her life-and one of her coworkers checks out…. Maybe having a vampire for a boyfriend isn't such a bright idea.
Genre: Paranormal Mystery Romance  |  Number of books in series: 13