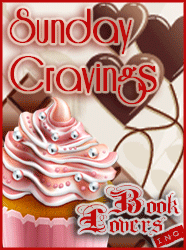 Hello my fellow Book Lovers everywhere in the world! How are you this weekend? Are you ready for the last week of May? I just can't believe that summer is already here… And to be honest, I can't wait for it to officially start 🙂
This week is a really busy one book wise. There are quite a lot of books scheduled for release the days to come so I seriously hope that you saved some money because chances are you're gonna need them!
So, let's start.
Marlene: Wounded Angel by Stacy Gail
A descendant of the Angel of Vengeance, Nate da Luca was gifted with an uncanny ability to find things. It made his job as a detective a breeze—until he learned the hard way that some things should remain hidden. After that, his powers vanished, along with his belief in himself. Which is going to make tracking down Gabriella Littlefield for his latest client a challenge.

Personal trainer Ella Little paid a hefty price for her life—now all she wants is to live it in peace. Then a sexy hulk of a man turns up in her gym, reigniting desires she thought she'd left behind along with her real name and hair color.

Desires she can't deny even after she discovers Nate's no stranger to her dark past.

Before he can convince her the attraction is mutual, Nate's going to have to earn Ella's trust. But a demon is playing for keeps in the world of humans, using Ella as bait, and the last thing they have is time.
I loved the first two in this series, so I've been looking forward to this one.
Stella: It Had to Be You by Jill Shalvis
Ali Winters is not having a good day. Her boyfriend left her, everyone in town thinks she's a thief, and now she's about to be kicked out of her home. Her only shot at keeping a roof over her head and clearing her name is to beg for help from a police detective who's as sexy as he is stern….

After a high-profile case goes wrong, Luke Hanover returns to his hometown for some peace and quiet. Instead he finds a bombshell brunette in a heap of trouble. As he helps Ali put her world back together, the pieces of Luke's own life finally seem to fall into place. Is this the start of a sizzling fling? Or are Luke and Ali on the brink of something big in a little town called Lucky Harbor?
The 7th book in Jill Shalvis' Lucky Harbor series and it was everything you would expect from her stories: cute, sweet, heart-warming, sexy and funny, with lovable characters and a very sexy hero. Want to get a first taste? Take a look at my review here.
Marlene: Big Sky Summer by Linda Lael Miller
The "First Lady of the West," #1 New York Times bestselling author Linda Lael Miller, welcomes you home to Parable, Montana-where love awaits. With his father's rodeo legacy to continue and a prosperous spread to run, Walker Parrish has no time to dwell on wrecked relationships. But country-western sweetheart Casey Elder is out of the spotlight and back in Parable, Montana. And Walker can't ignore that his "act now, think later" passion for Casey has had consequences. Two teenage consequences!

Keeping her children's paternity under wraps has always been part of Casey's plan to give them normal, uncomplicated lives. Now the best way to hold her family together seems to be to let Walker be a part of it-as her husband of convenience. Or will some secrets-like Casey's desire to be the rancher's wife in every way-unravel, with unforeseen results?
I just finished Big Sky River this week. These are slow-building romances, so as much about the town and the people as the actual romance, but I really like them. Makes me want to go to Wyoming, too.
Jackie and Amanda: A Witch's Handbook of Kisses and Curses by Molly Harper
Nola Leary would have been content to stay in Kilcairy, Ireland, healing villagers at her family's clinic with a mix of magic and modern medicine. But a series of ill-timed omens and a deathbed promise to her grandmother have sent her on a quest to Half-Moon Hollow, Kentucky, to secure her family's magical potency for the next generation. Her supernatural task? To unearth four artifacts hidden by her grandfather before a rival magical family beats her to it.

Complication One: Her grandfather was Mr. Wainwright and the artifacts are lost somewhere in what is now Jane Jameson's book shop.

Complication Two: her new neighbor, Jed Trudeau, who keeps turning up half naked at the strangest times, a distraction Nola doesn't need. And teaming up with a real-life Adonis is as dangerous as it sounds, especially when he's got the face of an angel and the abs of a washboard—can Nola complete her mission before falling completely under his spell?
Jackie: I loved Harper's near slapstick Jane Jameson stories and know the hilarity will continue in this second book of her related Half Moon Hollow series. (That reminds me…I need to read book one in this series too!) Harper blends pop culture with romance and a little bit of scary stuff for some very entertaining reads.
Amanda: Anything half moon hollow must be on my shelf! I love her work so much. So hilarious. Always Cheers me up.
Marlene: SEAL of Honor by Tonya Burrows
It's a good thing Gabe Bristow lives and breathes the Navy SEAL credo, "the only easy day was yesterday," because today, his life is unrecognizable. When his prestigious career comes to a crashing halt, he's left with a bum leg and few prospects for employment that don't include a desk.

That is, until he's offered the chance to command a private hostage rescue team and free a wealthy American businessman from Colombian paramilitary rebels. It seems like a good deal—until he meets his new team: a drunk Cajun linguist, a boy-genius CIA threat analyst, an FBI negotiator with mob ties, a cowboy medic, and an EOD expert as volatile as the bombs he defuses. Oh, and who could forget the sexy, frustratingly impulsive Audrey Van Amee? She's determined to help rescue her brother—or drive Gabe crazy. Whichever comes first.

As the death toll rises, Gabe's team of delinquents must figure out how to work together long enough to save the day. Or, at least, not get themselves killed. Because Gabe's finally found something worth living for, and God help him if he can't bring her brother back alive.
This looks like the start of a great new military romance series. I've discovered I have a weak spot for these if I can get in at the beginning.
Stella: Once Upon a Tower by Eloisa James
Once upon a time…

A duke fell in love

Gowan Stoughton of Craigievar, Duke of Kinross, values order and self-control above all else. So when he meets a lady as serene as she is beautiful, he promptly asks for her hand in marriage.

With a lady

Edie—whose passionate temperament is the opposite of serene—had such a high fever at her own debut ball that she didn't notice anyone, not even the notoriously elusive Duke of Kinross. When her father accepts his offer… she panics.

And when their marriage night isn't all it could be, she pretends.

In a tower.

But Edie's inability to hide her feelings makes pretending impossible, and when their marriage implodes, she retreats to a tower—locking Gowan out.

Now Gowan faces his greatest challenge. Neither commands nor reason work with his spirited young bride. How can he convince her to give him the keys to the tower…

When she already has the keys to his heart?
This was my favourite novel from Eloisa James so far. I liked the heroine and the hero was adorable as well, loved how their relationship progressed in stages. It was sexy, fun and romantic. Keep your eyes open as my review will be posted next week on BLI. 😉
Marlene: South of Surrender by Laura Kaye
She's the only one who can see through his golden boy façade to the broken god within…

Chrysander Notos, Supreme God of the South Wind and Summer, is on a mission: save Eurus from his death sentence and prove his troubled brother can be redeemed. But Eurus fights back, triggering vicious summer storms that threaten the mortal realm, dangerously drain Chrys, and earn the ire of the Olympic gods who ordered Eurus dead.

Laney Summerlyn refuses to give up her grandfather's horse farm, despite her deteriorating vision. More than ever, she needs the organized routine of her life at Summerlyn Stables, until a ferocious storm brings an impossible—and beautiful—creature crashing down from the heavens.

Injured while fighting Eurus, Chrys finds himself at the mercy of a mortal woman whose compassion and acceptance he can't resist. As they surrender to the passion flaring between them, immortal enemies close in, forcing Chrys to choose between his brother and the only woman who's ever loved the real him.
Loved North of Need, was disappointed in West of Want, am hoping that South of Surrender will be out of the sophmore slump for the series. Hoping really, really bad that this is really, really good.
Anna: Dare You To by Katie McGarry
Ryan lowers his lips to my ear. "Dance with me, Beth."

"No." I whisper the reply. I hate him and I hate myself for wanting him to touch me again….

"I dare you…"

If anyone knew the truth about Beth Risk's home life, they'd send her mother to jail and seventeen-year-old Beth who knows where. So she protects her mom at all costs. Until the day her uncle swoops in and forces Beth to choose between her mom's freedom and her own happiness. That's how Beth finds herself living with an aunt who doesn't want her and going to a school that doesn't understand her. At all. Except for the one guy who shouldn't get her, but does….

Ryan Stone is the town golden boy, a popular baseball star jock-with secrets he can't tell anyone. Not even the friends he shares everything with, including the constant dares to do crazy things. The craziest? Asking out the Skater girl who couldn't be less interested in him.

But what begins as a dare becomes an intense attraction neither Ryan nor Beth expected. Suddenly, the boy with the flawless image risks his dreams-and his life-for the girl he loves, and the girl who won't let anyone get too close is daring herself to want it all…
In a year where I dare not pick a YA novel in fear that it will be something mediocre that I have read before, Katie McGarry steps in to remind me why I used to love this genre so much. Incredible writing and a set of characters that are bound to make you care for them. Dare you To is the best YA novel I read this year!
What about your Sunday Cravings? Have you pre-ordered anything this week?