Hello again!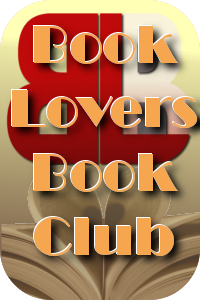 I am pleased to announce the first ever Book Lovers Book Club selections!
June's book will be:
*drumroll*
Once Bitten by Jeaniene Frost
After a tragic accident scarred her body and destroyed her dreams, Leila never imagined that the worst was still to come: terrifying powers that let her channel electricity and learn a person's darkest secrets through a single touch. Leila is doomed to a life of solitude…until creatures of the night kidnap her, forcing her to reach out with a telepathic distress call to the world's most infamous vampire…

He's the Prince of Night…

Vlad Tepesh inspired the greatest vampire legend of all—but whatever you do, don't call him Dracula. Vlad's ability to control fire makes him one of the most feared vampires in existence, but his enemies have found a new weapon against him—a beautiful mortal with powers to match his own. When Vlad and Leila meet, however, passion ignites between them, threatening to consume them both. It will take everything that they are to stop an enemy intent on bringing them down in flames.
And our first series read along will be: The Farseer Trilogy by Robin Hobb
The first book in this series will be Assassin's Apprentice
In a faraway land where members of the royal family are named for the virtues they embody, one young boy will become a walking enigma.

Born on the wrong side of the sheets, Fitz, son of Chivalry Farseer, is a royal bastard, cast out into the world, friendless and lonely. Only his magical link with animals – the old art known as the Wit – gives him solace and companionship. But the Wit, if used too often, is a perilous magic, and one abhorred by the nobility.

So when Fitz is finally adopted into the royal household, he must give up his old ways and embrace a new life of weaponry, scribing, courtly manners; and how to kill a man secretly, as he trains to become a royal assassin.
In a couple of weeks I will be posting a linky page, so that any of you that review/have reviewed this months titles may link up to us so that others may enjoy your reviews.
Happy Reading everyone!