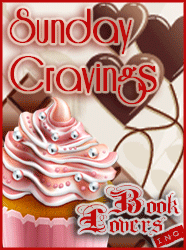 Happy first of September to all! I hope that you're enjoying the last of summer (or rejoicing in the tail end of winter!)–and if you're celebrating Labor Day tomorrow, may the barbeque be yummy and the iced tea be cool.
This week's releases brought fewer must-haves for the team, but there are definitely some long awaited and exciting standouts among the bunch, each vastly different from the others. Let's see what we've got…
. . .

Cass: MaddAddam by Margaret Atwood
MaddAddam Trilogy, #3

Months after the Waterless Flood pandemic has wiped out most of humanity, Toby and Ren have rescued their friend Amanda from the vicious Painballers. They return to the MaddAddamite cob house, newly fortified against man and giant pigoon alike. Accompanying them are the Crakers, the gentle, quasi-human species engineered by the brilliant but deceased Crake. Their reluctant prophet, Snowman-the-Jimmy, is recovering from a debilitating fever, so it's left to Toby to preach the Craker theology, with Crake as Creator. She must also deal with cultural misunderstandings, terrible coffee, and her jealousy over her lover, Zeb.

Zeb has been searching for Adam One, founder of the God's Gardeners, the pacifist green religion from which Zeb broke years ago to lead the MaddAddamites in active resistance against the destructive CorpSeCorps. But now, under threat of a Painballer attack, the MaddAddamites must fight back with the aid of their newfound allies, some of whom have four trotters. At the center of MaddAddam is the story of Zeb's dark and twisted past, which contains a lost brother, a hidden murder, a bear, and a bizarre act of revenge.
Ooh, another MaddAddam book! Despite Margaret Atwood's infuriating insistence that she doesn't write SF, I've consistently loved her work since The Handmaid's Tale. (Why do book sellers encourage this delusion by shelving her with literature?) Oryx and Crake nearly converted me to vegetarianism back in the day. Let's see what this installment does to me.
. . .

Stella: The Outside by Laura Bickle
The Hallowed Ones, #2

After a plague of vampires was unleashed in the world, Katie was kicked out of the safe haven of her Amish community for her refusal to adhere to the new rules of survival. She enters an outside world of unspeakable violence with only her two friends and a horse by her side      And yet through this darkness come the shining ones: luminescent men and women with the power to deflect vampires and survive the night. But can they be trusted, and are they even people at all?      In this sequel to The Hallowed Ones, it's up to one Amish girl to save her family, her community, and the boy she loves . . . but what will she be asked to sacrifice in return?

I am a HUGE Laura Bickle fan, loved everything I have read from her so far (Dark Oracle and Embers), her writing is spellbinding and lyrical. This is her YA series, and although I haven't read the first book yet, I have it on my shelf 😉
. . .

Stella and Alisha: True Spies by Shana Galen
Lord and Lady Spy, #2

Winslow, an elite spy in Regency England, has managed to keep his identity secret from everyone, including his beloved wife Elinor. But his success with these covert affairs has taken a toll on their marriage, leaving Elinor to entertain the idea of a secret liaison with a rakish spy. She believes that she will finally have the danger and excitement that her marriage has never afforded her until things get too dangerous, and she ends up being kidnapped. In this Regency romance, no one is who they seem, not even her own husband.

Stella: Another series where I haven't read the first book yet, but have it on my TBR list and shelf and so glad there is a sequel! 😀
Alisha: Same here–been wanting to read the first book, Lord and Lady Spy, for some time. Just like that one, True Spies seems to have drawn from the premise of a similarly-titled movie; in this case, it's True Lies (itself based on a french comedy). I love True Lies, so have high hopes that the book will have some threads of that same wild action and silly humor. I think the release of this second installment is the perfect reason to read both books!

. . .
. . .
How about you? Anything you've been craving for some time? One of the books above look like something you'd like to check out?