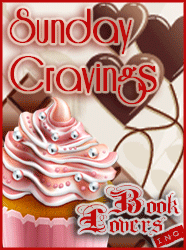 Why hello everyone! Contrary to all expectations, I survived Friday the 13th!
Damn, guess that means I'll have to pay off my massive WorldCon credit card debt after all.
As far as I'm concerned this coming week is a little light on drool-worthy titles, but I appear to be in the minority here at BLI headquarters. Let's see what books are contributing to the structural de-stability of my fellow Book Lover's homes….
*****
Alisha: The Burning Sky (The Elemental Trilogy #1) by Sherry Thomas.
Iolanthe Seabourne is the greatest elemental mage of her generation—or so she's being told. The one prophesied for years to be the savior of The Realm. It is her duty and destiny to face and defeat the Bane, the greatest mage tyrant the world has ever known. A suicide task for anyone let alone a sixteen-year-old girl with no training, facing a prophecy that foretells a fiery clash to the death.

Prince Titus of Elberon has sworn to protect Iolanthe at all costs but he's also a powerful mage committed to obliterating the Bane to avenge the death of his family—even if he must sacrifice both Iolanthe and himself to achieve his goal.

But Titus makes the terrifying mistake of falling in love with the girl who should have been only a means to an end. Now, with the servants of the Bane closing in, he must choose between his mission and her life.
Not usually one to fawn over a YA new release, but in this case I must, since it's written by an author whose historical romance I absolutely love. If the writing style is at all similar, it'll have some great storytelling will be lots of fun. Can't wait to check it out!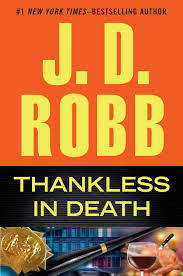 Marlene: Thankless in Death (In Death #37) by J.D. Robb.
Lieutenant Eve Dallas has plenty to be grateful for this season. Hosting Roarke's big Irish family for the holiday may be challenging, but it's a joyful improvement on her own dark childhood.

Other couples aren't as lucky as Eve and Roarke. The Reinholds, for example, are lying in their home stabbed and bludgeoned almost beyond recognition. Those who knew them are stunned—and heartbroken by the evidence that they were murdered by their own son. Twenty-six-year-old Jerry hadn't made a great impression on the bosses who fired him or the girlfriend who dumped him—but they didn't think he was capable of this.

Turns out Jerry is not only capable of brutality but taking a liking to it. With the money he's stolen from his parents and a long list of grievances, he intends to finally make his mark on the world. Eve and her team already know the who, how, and why of this murder. What they need to pinpoint is where Jerry's going to strike next.
I still wait eagerly for every single one of these. I can't help myself. I adore Eve and Roarke and the whole crew. Sometimes the case they solve is awesomely complex, and sometimes it's just and excuse to visit my old, familiar friends, but I still can't wait to see what the gang is up to. Bring it on!
(From Jackie: I keep meaning to read the In Death series by J.D. Robb. I read what I believe was the 26th book in the series, and know from that small exposure that it's something I would enjoy. But, dang it, she keeps adding more titles to the series! I'm not sure I'll ever be able to catch up but it's always in the back of my mind to try. )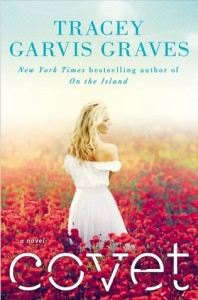 Marlene & Jackie: Covet by Tracy Garvis-Graves.
What if the life you wanted, and the woman you fell in love with, belonged to someone else?

Chris and Claire Canton's marriage is on life support. Downsized during the recession and out of work for a year, Chris copes by retreating to a dark place where no one can reach him, not even Claire. When he's offered a position that will keep him away from home four nights a week, he dismisses Claire's concern that time apart could be the one thing their fragile union can't weather. Their suburban life may look idyllic on the outside, but Claire has never felt so disconnected from Chris, or so lonely.

Local police officer Daniel Rush used to have it all, but now he goes home to an empty house every night. He pulls Claire over during a routine traffic stop, and they run into each other again at the 4th of July parade. When Claire is hired to do some graphic design work for the police department, her friendship with Daniel grows, and soon they're spending hours together.

Claire loves the way Daniel makes her feel, and the way his face lights up when she walks into the room. Daniel knows that Claire's marital status means their relationship will never be anything other than platonic. But it doesn't take long before Claire and Daniel are in way over their heads, and skating close to the line that Claire has sworn she'll never cross.
Marlene: I loved On the Island so I'm dying to see whether this one is as good as her first. She did a great job last time with a love story that many people initially thought was squicky, so I'm wondering if she can do it again.
Jackie: I'm going to second Covet. Like Marlene, I loved On the Island, as did anyone I recommended it to. I'm hoping she can do just as well with this book!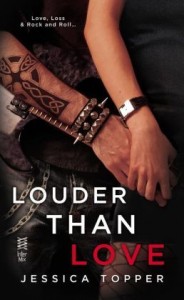 Marlene (again): Louder Than Love by Jessica Topper.
In this powerful debut novel, a young librarian grieves the loss of her husband…and discovers a love that defies classification.

It's been over three years since a train accident made a widow of Katrina Lewis, sending her and her young daughter Abbey back to the suburban town of her youth…the only place that still makes sense. Lauder Lake is the perfect place to hide and heal.

Recluse rocker Adrian "Digger" Graves survived the implosion of his music career, but his muse has long lain dormant. Until Kat hires him to play at her library—not on the basis of his hard rock credentials but rather, because of the obscure kids' TV jingle he wrote years ago. In a case of mistaken identity, Adrian stumbles into the lives of Kat and her comically lovable daughter.

Using tattoos as a timeline, Adrian unfurls his life for Kat. But as the courtship intensifies, it's unclear whose past looms larger: the widow's or the rocker's. Will their demons ever rest, or will they break these soul mates apart?
A librarian,  a rock star, and a second chance at love. This sounds like my kind of book. (Though she had me at librarian. LOL.)
More Marlene: The Clockwork Scarab (Stocker and Holmes #1) by Colleen Gleason. 
Evaline Stoker and Mina Holmes never meant to get into the family business. But when you're the sister of Bram and the niece of Sherlock, vampire hunting and mystery solving are in your blood. And when two society girls go missing, there's no one more qualified to investigate.

Now fierce Evaline and logical Mina must resolve their rivalry, navigate the advances of not just one but three mysterious gentlemen, and solve murder with only one clue: a strange Egyptian scarab. The stakes are high. If Stoker and Holmes don't unravel why the belles of London society are in such danger, they'll become the next victims.
This one has definitely got my curiosity tingling. It's the concept. Bram Stoker's sister (Dracula) and Sherlock Holmes' niece hunting vampires and solving mysteries together. It just sounds so cool that I can't help wondering whether it's half as good as it sounds. If it is, it's going to be awesome.
*****
Anyone stocking up on as many titles as Marlene this week?