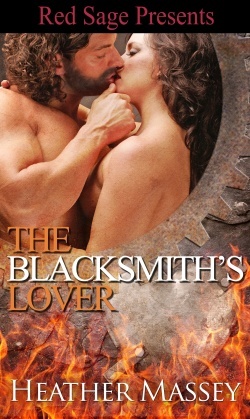 Format Read: ebook from author
Number of Pages: 100 p.
Release Date: June 1, 2012
Publisher: Red Sage Publishing
Series: The Clockpunk Trilogy #2
Genre: Steampunk
Formats Available: ebook
Purchasing Info: Amazon | B&N | Kobo | Book Depository US | Book Depository (UK)
Book Blurb:
The year is 1840. On the run after being caught in a scandalous incident, scullery maid Sarah Bailey must find refuge before her vengeful former mistress has her killed. When she stumbles upon a blacksmith's shop in need of an apprentice in West Boylston, Massachusetts, she applies for the position.

Viktor is a brawny, reclusive blacksmith who creates strange clockwork and steam-powered devices. The gruff man makes it clear that Sarah's plight is no concern of his, but ghosts from his past dictate otherwise. Viktor agrees to protect the spunky maid, but …

4 Stars,featured,Heather Massey,Review,The Rocket Lover

9 Jul 2012

3 comments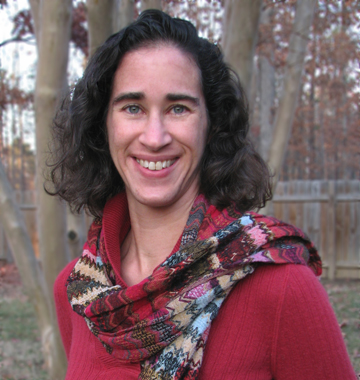 Good morning, lovely book lovers! We here at BLI are pleased to start this week of right with a blog visit by author Heather Massey. She stops by today to answer questions on a range of topics, including some of her favorite cult films, the different between clockpunk and steampunk, and the growing popularity of science fiction romance. Lots to learn, so check out the interview below (then read on for giveaway goodness!).
———
Marlene: Heather can you please tell us a bit about yourself?
Heather: Would you believe that 90% of my genetic makeup is coffee? I know! And I might be able to reach 100% capacity by the year 2086. I'll keep you posted. In the meantime, I'm a lifelong fan of science fiction romance. I've been blogging about SF-romance blends in books, films, and television shows at The Galaxy Express since 2008.
Flash-forward to 2010: I expanded my …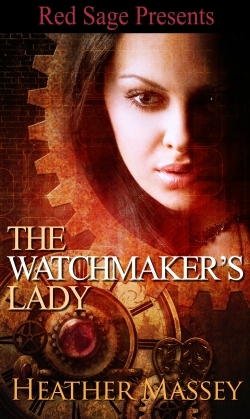 Format read: ebook provided by publisher
Release Date: 1 April 2012
Length: novellette
Publisher: Red Sage Publishing
Genre: steampunk erotic romance
Formats available: ebook
Purchasing Info: Goodreads, Author's Website, Amazon, Barnes & Noble
Blurb:
Matthew Goddard is a lonely watchmaker in 1840, New England. One fateful day, he discovers the lover of his dreams in a dusty corner of the local general store—Isabel, a bisque porcelain mannequin head with mesmerizing, smoky blue eyes. When Matthew invites her to come live with him, she eagerly "accepts."

The couple embarks on a lust-filled affair, one fueled by Matthew's wild imagination. In order to provide Isabel with a brass body and pretty clothes, he begins a secret side business selling clockwork sex toys to his wealthy female customers.

Danger, however, threatens their idyllic romance when a disgruntled customer exposes Matthew's forbidden business to the townspeople. Despite the growing menace, Matthew will stop at nothing in order to save his soul mate—and protect …