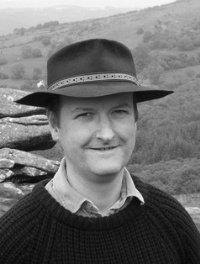 Today on Book Lovers Inc. it is my pleasure to welcome historical fiction author James Forrester, who also writes non-fiction under the other parts of his name, as Dr. Ian Mortimer. Historical fiction authors and aficionados may know him best as the author of The Time-Traveler's Guide to Medieval England.
And considering how compelling his first work of historical fiction, Sacred Treason (review here) turned out to be, it might seem as if Ian James Forrester Mortimer took himself on that time traveling trip to Medieval England. He certainly takes his readers there.
But in the here and now, he answered a few questions for us. And at the end of the interview, there's a chance for you to win a copy of Sacred Treason.
Marlene: Do I call you James or Dr. Mortimer? In either case, can you please tell us a bit about yourself?
Ian-James: Call …

featured,Giveaways,Interview,James Forrester,The Rocket Lover

19 Oct 2012

10 comments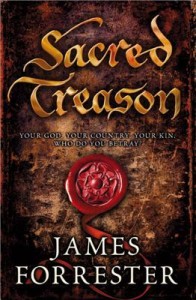 Format Read:ebook provided by NetGalley
Number of Pages: 480 pages
Release Date: October 1, 2012
Publisher: Sourcebooks Landmark
Genre: Historical Fiction
Formats Available: Trade Paperback, ebook
Purchasing Info: Amazon | B&N | Kobo | Book Depository US | Book Depository (UK) | Author's Website | Publisher's Website | Goodreads
Book Blurb:
London, December 1563. England is a troubled nation. Catholic plots against the young Queen Elizabeth spring up all over the country. At his house in the parish of St Bride, the herald William Harvey – known to everyone as Clarenceux – receives a book from his friend and fellow Catholic, Henry Machyn. But Machyn is in fear of his life, claiming that the book is deadly… What secret can it hold? And then Clarenceux is visited by the State in the form of …

4 Stars,featured,James Forrester,Review,The Rocket Lover

16 Oct 2012

1 comment