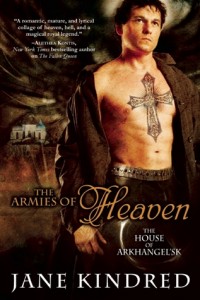 Format read: ebook provided by the publisher
Series: The House of Arkhangel'sk, #3
Genre: Fantasy
Release Date: June 25, 2013
Number of pages: 400 pages
Publisher: Entangled Select
Formats available: ebook, paperback
Purchasing Info: Author's Website | Goodreads | Amazon | B&N | Kobo | Book Depository US | Book Depository (UK)
Full-scale war has broken out in Heaven, and Anazakia must embrace her destiny, leading an army of Virtues into battle against a Host of enemies to restore the House of Arkhangel'sk. Furious with her for putting her trust in the angel who has done them all irreparable harm, Vasily tries to ignore his growing resentment, while Belphagor returns to the world of Man with a cadre of beautiful androgynous Virtues to restore the sundered alliance between the Fallen and the gypsy underground. Without their help in enlisting the terrestrial forces of …

4 1/2 Stars,featured,Jane Kindred,Review,The Rocket Lover

20 Jun 2013

1 comment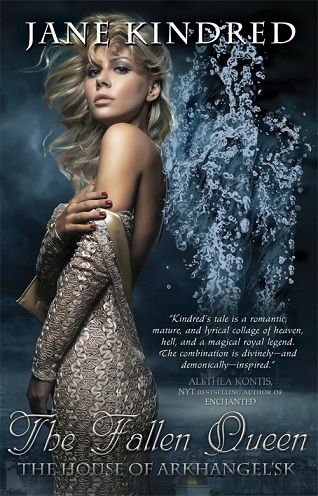 Format Read: ebook from publisher
Number of Pages: 330 p.
Release Date: December 6, 2011
Publisher: Entangled Publishing
Series: The House of Arkhangel'sk #1
Genre: Paranormal romance / Fantasy romance / Angels and Demons
Formats Available: ebook, trade paperback
Purchasing Info: Goodreads, Amazon, Barnes & Noble, Publisher's Website, Book Depository
Heaven can go to hell.

Until her cousin slaughtered the supernal family, Anazakia's father ruled the Heavens, governing noble Host and Fallen peasants alike. Now Anazakia is the last grand duchess of the House of Arkhangel'sk, and all she wants is to stay alive.

Hunted by Seraph assassins, Anazakia flees Heaven with two Fallen thieves–fire demon Vasily and air demon Belphagor, each with their own nefarious agenda–who hide her in the world of Man. The line between vice and virtue soon blurs, and when Belphagor is imprisoned, the unexpected passion of Vasily warms her through the Russian winter.

Heaven seems a distant …

4 1/2 Stars,featured,Jane Kindred,Review,The Rocket Lover

3 Jul 2012

2 comments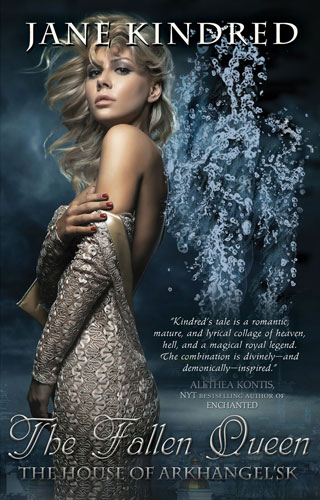 Today we are very happy to welcome Jane Kindred to Book Lovers Inc! Jane is here to celebrate the upcoming paperback release of The Fallen Queen, the first novel in her chilling, fascinating trilogy of angels, demons and parallel possibilities, The House of Arkhangel's. If you like paranormal or fantasy romance, you won't want to miss this one. Be on the lookout for my review later this week. Meanwhile, keep reading for a taste of what's in store, and enter for a chance to win a copy of The Fallen Queen!
A Few Select Shades of Black and Blue
With the sudden popularity of BDSM in fiction due to a certain best-selling book, one of the more subversive elements in my House of Arkhangel'sk series has gained an unexpected—well, if not exactly respectability, a definite fashionability. All the cool kids are doing it.

featured,Giveaways,Guest Post,Jane Kindred,The Rocket Lover

26 Jun 2012

14 comments