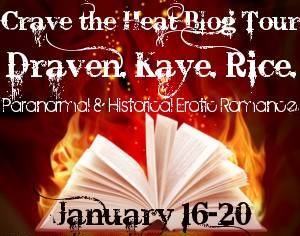 Heating Up Your New Year
Three HQN Authors Talk About How Erotic Novels Can Fit Into Your New Plan
While Harlequin is known primarily for romance, they also offer hotter fare. Today, the three fabulous authors Stephanie Draven, Laura Kaye and Leia Rice–all hailing from the great state of Maryland–are here to tell us why women should plan to read a little erotica in the coming year. 
———
Ladies, what can readers get out of erotic romance that they can't find in other novels?
Laura: Easy! Erotic novels are hot, and it's dang cold outside! *winks* But, seriously, erotic romance has a special intensity to it. The stakes are high. The emotions are strong. And the tension is so thick you can cut it with a knife. Erotic stories are a feast for your senses and can take you on a journey that will leave you breathless in the best possible way. …