Heating Up Your New Year
Three HQN Authors Talk About How Erotic Novels Can Fit Into Your New Plan
While Harlequin is known primarily for romance, they also offer hotter fare. Today, the three fabulous authors Stephanie Draven, Laura Kaye and Leia Rice–all hailing from the great state of Maryland–are here to tell us why women should plan to read a little erotica in the coming year. 
———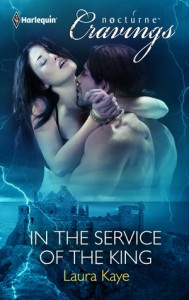 Ladies, what can readers get out of erotic romance that they can't find in other novels?

Laura: Easy! Erotic novels are hot, and it's dang cold outside! *winks* But, seriously, erotic romance has a special intensity to it. The stakes are high. The emotions are strong. And the tension is so thick you can cut it with a knife. Erotic stories are a feast for your senses and can take you on a journey that will leave you breathless in the best possible way. In the Service of the King offers a delicious build-up of sexual tension, one that ends with possibly the sexiest non-sex scene I've ever written. You'll just have to read for yourself to know what I'm talking about!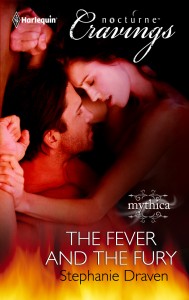 Stephanie: The thing about an erotic novel is that it aims straight for the primitive brain, that side of ourselves we're not supposed to talk about or acknowledge except in whispers and giggles. A side of ourselves that women tend to neglect, especially once they become wives and mothers. We don't stop being sexual creatures just because we have other responsibilities, so isn't it important, for a balanced life, to acknowledge and fuel our sexual fantasies? In The Fever and The Fury, that's even one of the underlying themes. My heroine has spent so much time doing her duty to everyone else, she barely has an identity of her own, much less a sexual one. So, in summary, we spend so much time around the New Year talking about how we're going to eat less or meditate more. Isn't it just as important that we pamper the sensual woman inside?
Leia: I hate when novels skip over important sex scenes. I want to see that sort of stuff, especially when it is integral to the plot. It's just not fair. Other novels tend to "water down" the sex, and I say, why not just show it all? It builds character!
Any recommendations as to how to fit erotica reading into a busy new year?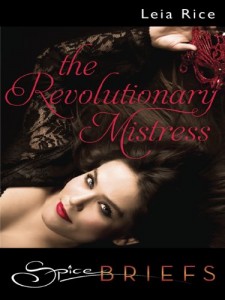 Stephanie: Most people use their Sunday afternoons to renew their spirit in whichever faith they were raised. For me, this includes the whole part of me. Consequently, I've decided to make a date with myself every Sunday night to do some reading that's just for me. Don't expect me to answer the door, email, or phone calls on Sunday ;P
Laura: E-readers! They're private, mobile, save your page when you have to stop, and you can sneak in spare minutes while you're standing in line, waiting in carpool, or cooking dinner–and no one will be the wiser! Mwuhaha!
Leia: Definitely buy it on your e-reader, because then you don't have to hold a book and have people glaring at you for being a bad, naughty person. With an e-reader, you can read the smuttiest stuff that you want to read, and no one will ever know but you. *WINK*
===
About the Authors: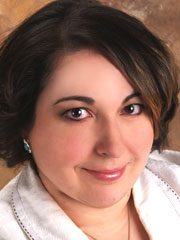 Stephanie Draven is a multi-published award-nominated author of myth-inspired paranormal romance. Writing for HQN Nocturne, Stephanie's Mythica series asks the question: What if the monsters of ancient mythology still walked the earth…and what if you found out that you were one of them? Currently a denizen of Baltimore, that city of ravens and purple night skies, Stephanie lives there with her favorite nocturnal creatures–three scheming cats and a deliciously wicked husband. And when she is not busy with dark domestic rituals, she writes her books.
Buy Stephanie's Books
Newsletter | Twitter | Website & Blog | Goodreads | Facebook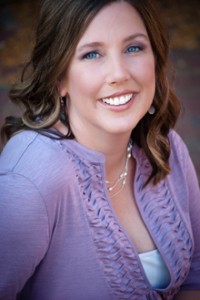 Laura Kaye Voted Breakout Author of the Year in the 2011 GraveTells Readers' Choice Awards, Laura is the bestselling and award-winning author of a half-dozen books. Hearts in Darkness is a finalist for the EPIC eBook Award for Best Novella, Forever Freed won the NJRW Golden Leaf Award for Best Paranormal of 2011, and North of Need, the first book in the Hearts of the Anemoi series, was named GraveTells' Best Book of 2011 and won their 5-STAR Gold Heart Award, and won Sizzling Hot Read of the Year at Sizzling Hot Books. Laura lives in Maryland with her husband, two daughters, and cute-but-bad dog, and appreciates her view of the Chesapeake Bay every day.
Buy Laura's Books
Website | Blog | Facebook | Twitter | Newsletter SignUp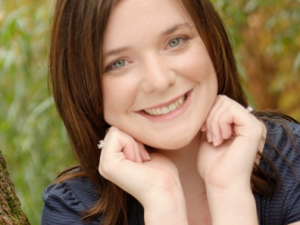 Leia Rice is an avid lover of everything Parisian, Ancient Grecian and Ancient Roman. She wishes that women would still wear the pretty dresses and petticoats that they did back in the 18th century, but she's well aware how much of a pain they must have been. Leia writes historical fiction, romance and erotica in these areas, because she cannot get enough of each respective time period.
Buy Leia's Books
Website & Blog | Facebook | Twitter
~~~~~~~~~~~~~~~~~~~~~~~~~~~~~~~~~~~~~~~~
~*~*Giveaway*~*~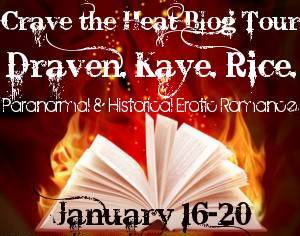 Laura, Leia, and Stephanie are generously offering an e-book copy of one of their new releases (winner's choice) to a lucky commenter!
All you have to do is leave a meaningful comment about the ladies' post or tell us what you love most about romance and/or erotica.
(You can read our full giveaway policy here)
Please leave a valid email in the form when placing your comment so we can inform you if you win.
This giveaway is open worldwide!
Giveaway ends on Saturday 28 January 2011; and we will announce the winner on Sunday.
Good luck!