Viewing Category » M.L. Buchman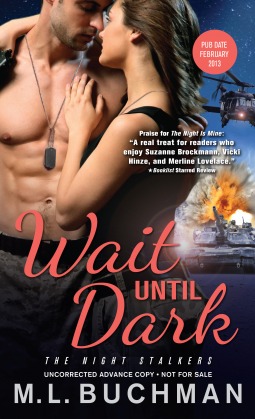 Format read: ebook provided by NetGalley
Series: Night Stalkers #3
Genre: Contemporary Romance, Military Romance
Release Date: February 5, 2013
Number of pages: 386 pages
Publisher: Sourcebooks Casablanca
Formats available: ebook, mass market paperback
Purchasing Info: Goodreads | Author's Website | Amazon | Barnes and Noble | Kobo | Book Depository (US) | Book Depository (UK) | Publisher's Website
Two Crack Mechanics, One Impossible Mission

Being in The Night Stalkers is Connie Davis's way of facing her demons head-on, but mountain-strong John Wallace is a threat on all fronts. Their passion is explosive, but their conflicts are insurmountable. When duty calls them to a mission no one else could survive, they'll fly into the night together—ready or not.
My Thoughts:
M.L. Buchman's Night Stalkers series anticipated the U.S. military's removal of the ban on women in combat positions by casting three women as warriors in …

3 1/2 Stars,featured,M.L. Buchman,Review,The Rocket Lover

6 Feb 2013

1 comment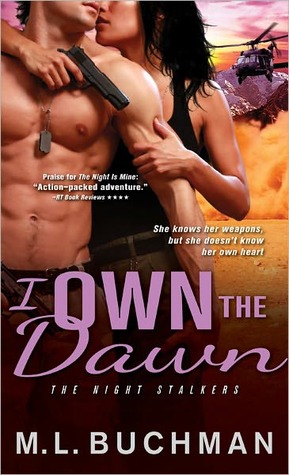 Format Read:ebook from NetGalley
Number of Pages:416 pages
Release Date:August 1, 2012
Publisher:Sourcebooks Casablanca
Series: The Night Stalkers #2
Genre: Military Romantic Suspense
Formats Available: ebook, Mass Market Paperback
Purchasing Info:Amazon | B&N | Kobo | Book Depository US | Book Depository (UK)  | Author's Website | Soucebooks 
Book Blurb:
Kee Smith battled through a difficult childhood to work her way up the ranks of the U.S. Army. When she finally makes it into the elite Night Stalkers, she feels thrilled, honored, and vindicated…until she finds out she's been assigned to the "girlie-chopper" piloted by the only other woman in the regiment.
Kee is determined to show Lt. Archie Stevenson, one of the male co-pilots, that she is just as tough as the guys. Throughout their special mission, Archie doesn't know whether to make love …

4 Stars,featured,M.L. Buchman,Review,The Rocket Lover

15 Aug 2012

5 comments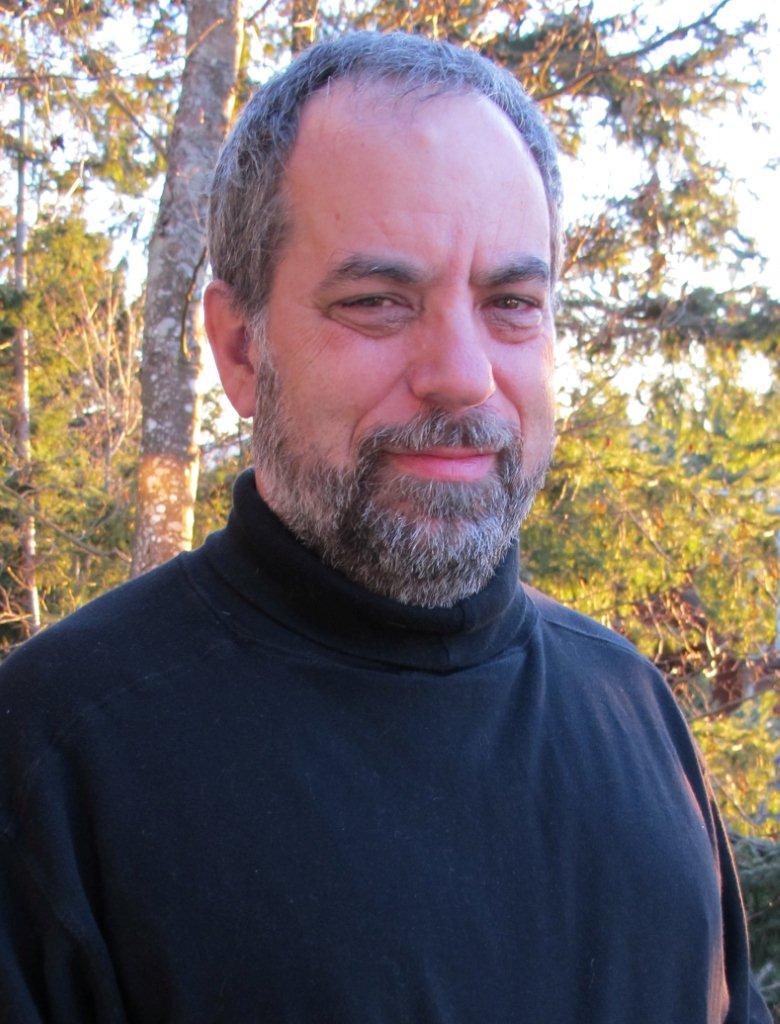 Good Morning Book Lovers! I say good morning because I'd like to welcome today's guest to Book Lovers Inc, military romance author M. L. Buchman. The latest book in his series about the 160th Special Operations Aviation Regiment (Airborne) is I Own the Dawn, so see, morning! But also, as you'll read in my review later today, very terrific. (The first book in the series, The Night is Mine, was equally marvelous. If you're curious, catch my review at Reading Reality)
Let's hear from the man with the many pseudonyms, M.L. Buchman…
Marlene: Hi Matt, welcome to Book Lovers Inc.! Can you please tell us a bit about yourself?
Matt: I'm a male who writes romance. I'm a recovered computer nerd who can design and build a house or single-hand a 50′ sailboat. I'm a driven type-A about work and a total romantic mush in my real life. I've consulted …

featured,Giveaways,Interview,M.L. Buchman,The Rocket Lover

15 Aug 2012

16 comments