We are pleased to bring you Lisa Plumley, author of dozens of funny contemporary and sweet historical romances! Today Lisa stops by to tell you all about her latest release, a wonderful holiday love story: Together for Christmas (which in my opinion has one of the best holiday covers!). Read on to learn more about the story, the characters and get your free copy of holiday romances offered generously by Lisa Plumley! 
Stella: Hi Lisa, welcome to Ex Libris! Can you please tell us a bit about yourself?
Lisa: Thanks, Stella! I'm happy to be here. I'm a writer, wife, and mother from sunny Arizona. My first book was released by Kensington Publishing in 1997. Since then, I've written almost three dozen contemporary, historical, and paranormal romances, with five more on the way soon. Writing definitely keeps me busy! When I'm not working, I love to hike, run, …

featured,Giveaways,Interview,Lisa Plumley,The Latin Lover

6 Dec 2012

10 comments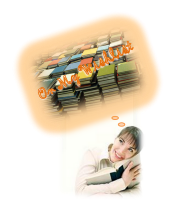 Hey Everyone!
Sure, you might find that it is still a bit early to think about Christmas and the holidays (though some of my fellow Book Lovers myself included don't think such a thing is possible. Seriously, I count back the days 'till Christmas as soon as January rolls around ), but since there are so many of us we have to start early for everyone to get a chance to show their holiday wishlists. And who knows maybe you'll get inspired for some gift ideas, either for yourself or your loved ones.
So here are some holiday themed stories that caught my eye recently and that I can't wait to get my hands on:
No Mistletoe Required by Jeanette Murray

Dan Beckins isn't sure how he let his best friend con him into volunteering to build Santa's Winter Wonderland at the local hospital. He's got no problems …