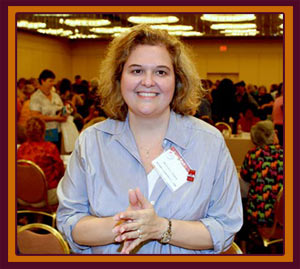 We are delighted to welcome back HelenKay Dimon today in celebration of the release of the first book in her new Hanover Brothers series, No Turning Back which has been greeted with rave reviews! No Turning Back is published by Berkley InterMix and became available for download on March 19, 2013.
Take it away HelenKay! 🙂
Thank you for having me here today to talk about my newest release, NO TURNING BACK. The book follows the sons of a notorious con man, focusing on our hero, Declan. The heroine, Leah, is the daughter of one of the con man's first victims. As you can imagine, that makes for a rocky road to romance.
I loved the idea of exploring how events outside of the hero and heroine's control could have them spinning. Declan has his father's messed-up legacy to handle and overcome. Leah has been taught by her …

featured,Giveaways,Guest Post,HelenKay Dimon,The Danger Lover

22 Mar 2013

7 comments