Welcome to this week's news post! Things are pretty quiet on the book front to the run up to Christmas but we has some cool links and news, including the long awaited trailer for The Hobbit!
The author of  the highly successful series by Jeff Kinney, Diary of a Wimpy Kid, is suing Antarctic Press because they are publishing a similarly named series called Diary of a Zombie Kid. Jeff Kinney claims that Diary of a Zombie Kid has a similar premise to his own series and that it will cause confusion with fans because they will assume it is affiliated with his own books. Both books share similar titles and covers. Antarctic Press has declined to comment about the lawsuit.
Pan Macmillan will be bundling some of their most popular authors' ebook series, including Ken Follet's Thundering Good Thrillers, Sue Grafton's alphabet series and Alyson Noel's Immortal series. There will also be a series of shorts that will be original stories from authors Andrew Lane, Minnette Walters and Bret Easton, which will be digital firsts and part of a promo for ebook readers.
Marketing and popular YA adaptations continue to produce more products like the Twilight movies and the tie-ins they produce. The Hunger Games is following in their footsteps. In this case, it is nail polish and an ad that stars Effie Trinket, which you can see here. 
The trailer for the long awaited movie adaptation of The Hobbit has now been released, although the movie won't be out till next December. But I wantz to see this Preciousssss so much!
And now for books to watch out for!
I highlighted Firelight by Kristen Calihan earlier this year; Moonglow is the follow-up. I really like the look of this series, and the sequel sounds just as good as the first book.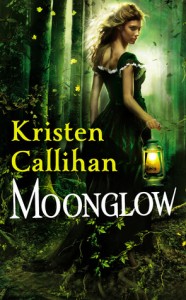 Once the seeds of desire are sown . . .
Finally free of her suffocating marriage, widow Daisy Ellis Craigmore is ready to embrace the pleasures of life that have long been denied her. Yet her new-found freedom is short lived. A string of unexplained murders has brought danger to Daisy's door, forcing her to turn to the most unlikely of saviors . . .

Their growing passion knows no bounds . . .
Ian Ranulf, the Marquis of Northrup, has spent lifetimes hiding his primal nature from London society. But now a vicious killer threatens to expose his secrets. Ian must step out of the shadows and protect the beautiful, fearless Daisy, who awakens in him desires he thought long dead. As their quest to unmask the villain draws them closer together, Daisy has no choice but to reveal her own startling secret, and Ian must face the undeniable truth: Losing his heart to Daisy may be the only way to save his soul.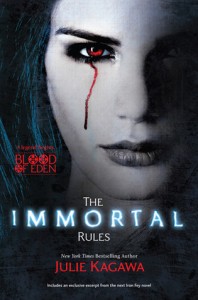 Julie Kagawa has a brand new series slated for the New Year. This sounds fantastic!
You will kill. The only question is when.

In the dark days since the insidious Red Lung virus decimated the human population, vampires have risen to rule the crumbling cities and suburbs. Uncontested Princes hold sway over diminished ranks of humans: their "pets." In exchange for their labor, loyalty and of course, their blood, these pets are registered, given food and shelter, permitted to survive.

Unregistered humans cling to fringes, scavenging for survival. Allison Sekemoto and her fellow Unregistereds are hunted, not only by vampires, but by rabids, the unholy result of Red Lung-infected vampires feeding on unwary humans. One night, Allie is attacked by a pack of rabids, saved by an unlikely hero…and turned vampire.

Uncomfortable in her undead skin, Allie falls in with a ragtag crew of humans seeking a cure, or cures: for Rabidism and for Vampirism. She's passing for human…for now. But the hunger is growing and will not be denied. Not for friendship—not even for love.
And finally, Gini Koch's Alien series always has great covers! Alien Diplomacy looks just as fun as its preprocessors and just as crazily action packed. It is slated for April and I cannot wait!
Kitty's brand of diplomacy isn't quite as smooth as Jeff's — parties, lobbyists of all stripes, and politicians from all over present challenges a well-stocked iPod and quirky sense of humor aren't up to handling.

But when a shadowy assassination plot and new anti-alien conspirators are identified, Kitty's the diplomat for the job — in between 'Mommy and Me', 'Diplomacy for Beginners', and 'The Washington Wife' classes.
Any movies based on books coming out that you are excited for? What do you think of marketing ploys like the Hunger Games-linked nail polish?