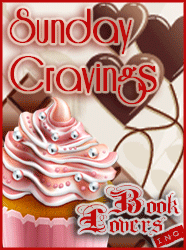 Hello Book Lovers all around the world! How are you today? Enjoying yourselves much? Hope you are! There's nothing better than a beautiful Sunday morning, browsing your favorite sites while enjoying your favorite beverage! At least for me 🙂
The upcoming week is a quiet one. At least as far as book releases are concerned! There are a couple of interesting titles hitting the shelves, but nothing huge. So, let's start with this week's Sunday Cravings!
Stella: Bound to Me by Jocelynn Drake
Mira, the heroine of Jocelynn Drake's New York Times bestselling Dark Days series, has been a nightwalker for centuries, traveling the globe as an enforcer for a secretive, powerful organization. In Bound to Me, for the first time, we travel back into Mira's distant past to see the great love affair that shaped her.
I love Jocelynn Drake's series but I'm quite far behind (only at book #2), so I am happy this one is a prequel I can read until I can catch up with the other books in the series 🙂
Anna: Taken at Dusk by C.C. Hunter
Step into Shadow Falls, a camp for teens with supernatural powers. Here friendship thrives, love takes you by surprise, and our hearts possess the greatest magic of all.

Kylie Galen wants the truth so badly she can taste it. The truth about who her real family is, the truth about which boy she's meant to be with—and the truth about what her emerging powers mean. But she's about to discover that some secrets can change your life forever…and not always for the better.

Just when she and Lucas are finally getting close, she learns that his pack has forbidden them from being together. Was it a mistake to pick him over Derek? And it's not just romance troubling Kylie. An amnesia-stricken ghost is haunting her, delivering the frightful warning, someone lives and someone dies. As Kylie races to unravel the mystery and protect those she loves, she finally unlocks the truth about her supernatural identity, which is far different—and more astonishing—than she ever imagined.
Shadow Falls is one of my favorite YA series out there currently. From the first book it grabbed my interest and both the story and the world building intrigue me beyond imagination. Granted, the second book of the series wasn't as good as the first one, but I have really high hopes for this one 🙂
Stella: The Calling by Kelley Armstrong
In The Calling, the sizzling second book in the Darkness Rising trilogy, New York Times bestselling author Kelley Armstrong pumps up the romance, danger, and suspense that left readers of The Gathering clamoring for more.

Maya Delaney's paw-print birthmark is the sign of what she truly is—a skin-walker. She can run faster, climb higher, and see better than nearly anyone else. Experiencing intense connections with the animals that roam the woods outside her home, Maya knows it's only a matter of time before she's able to Shift and become one of them. And she believes there may be others in her small town with surprising talents.

Now, Maya and her friends have been forced to flee from their homes during a forest fire they suspect was deliberately set. Then they're kidnapped, and after a chilling helicopter crash, they find themselves in the Vancouver Island wilderness with nothing but their extraordinary abilities to help them get back home. Plentiful action and romance in this second installment in the Darkness Rising series will keep readers enthralled to the very last page!
I am a HUGE Kelley Armstrong fan! She is the one who introduced me to urban fantasy and Bitten is still one of my fav UF novels. I haven't yet had the time to start her YA series (I have the whole Darkest Powers series on my shelves and am adding her Darkness Rising series to my wishlist), but I will get there one day. (oh and if you love Kelley's books or simply want a terrific superbly-written exciting novel try her Nadia Stafford books, I'm still trying to get over the fact it only has 2 books for the time being, I want MORE!)
That's it for this week! How about you? From those few titles released this week, which are those that grab your attention?