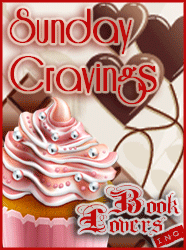 Hello Book Lovers all around the world! Hope you are having a wonderful time and make up for my own crappy time while traveling just to vote at our elections. Yeah,  you get it right, I'd rather spend my weekend at a beach rather than deciding who among all our crappy politicians would be the best choice.
Anyway, we're here for another week, to highlight the releases that we crave and not do some political analysis, so let's start doing exactly that 🙂

Marlene: Wicked Business by Janet Evanovich
Whether it's monkey business, funny business, or getting down to business, Janet Evanovich's Lizzy and Diesel series proves that there's no business like Wicked Business.

Lizzy Tucker's once normal life as a pastry chef in Salem, Massachusetts, turns upside down as she battles both sinister forces and an inconvenient attraction to her unnaturally talented but off-limits partner, Diesel.

When Harvard University English professor and dyed-in-the-wool romantic Gilbert Reedy is mysteriously murdered and thrown off his fourth-floor balcony, Lizzy and Diesel take up his twenty-year quest for the Luxuria Stone, an ancient relic believed by some to be infused with the power of lust. Following clues contained in a cryptic nineteenth-century book of sonnets, Lizzy and Diesel tear through Boston catacombs, government buildings, and multimillion-dollar residences. On their way they'll leave behind a trail of robbed graves, public disturbances, and general mayhem.

Diesel's black sheep cousin, Gerwulf Grimoire, also wants the Stone. His motives are far from pure, and what he plans on doing with the treasure, no one knows . . . but Lizzy Tucker fears she's in his crosshairs. Never far and always watching, Grimoire has a growing, vested interest in the cupcake-baker-turned-finder-of-lost-things. As does another dangerous and dark opponent in the hunt—a devotee of lawlessness and chaos, known only as Anarchy.

Treasures will be sought, and the power of lust will be unmistakable as Lizzy and Diesel attempt to stay ahead of Anarchy, Grimoire, and his medieval minion, Hatchet, in this ancient game of twisted riddles and high-stakes hide-and-seek.
Diesel is a spinoff from Plum, from the "Between the Plums" books. These are slightly paranormal, since Diesel and Lizzy have some powers that are not-quite-human. Lizzy finds lost things. And Diesel can unlock anything. Absolutely anything. This series, possibly because it's only on book 2, still has Evanovich's trademark slapstick humor without having gotten anywhere near the love-triangle insanity of Plum. It's still very much in the UST phase between Lizzy and the smokin' hot Diesel. Which is excellent. There's also a quest, and a really evil dude in the form of Diesel's cousin Gerwulf.
Lea: An Introduction to Pleasure by Jess Michaels
Lysandra Keates is running out of options. Her father is dead, her mother is ill, and her efforts to find respectable employment have ended in failure. With her small savings bleeding away, she swallows her pride—and her terror—and turns to Vivien Manning, an infamous courtesan, to match her with a wealthy protector.

For years, Viscount Andrew Callis has lived a monastic existence at his country estate, hardening his body against the snobbish, lazy young man he once was, hardening his heart against grief over the deaths of his wife and infant son. When Vivien asks him to spend one month training a young woman in the ways of a mistress, his mind resists…but his body responds with an ache he thought long dead.

As Andrew begins his gentle tutelage, he finds himself falling under the spell of Lysandra's innocent charms. And as they give in to the powerful hunger, the last thing Andrew ever expected, or wanted, forms between them. An emotional connection that could carry them well past the training period—if only Andrew can open his heart to the possibility of love.
What about your Sunday Cravings? Is there any book among the few releases of this week that you die to get your hands on?