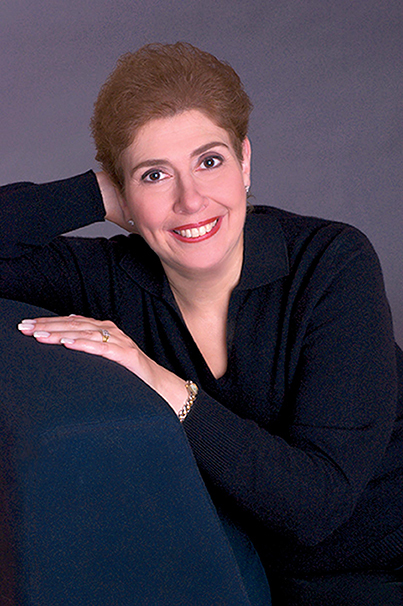 The Book Lovers are thrilled to welcome Andrea Kane to BLI today. Andrea is here on the next stop of her virtual book tour in celebration of the release of the second book in her enthralling suspense series about the Forensic Instincts criminal investigations team. The book for the tour is The Line Between Here and Gone, but I'll confess that I poured through the first book, The Girl who Disappeared Twice and The Line, in two days with not much sleep in between. They're that good!
About Andrea Kane
Andrea Kane's psychological thriller The Girl Who Disappeared Twice became an instant New York Times bestseller, the latest in a long string of smash hits.  It introduced Forensic Instincts, an eclectic team of maverick investigators, each with different personalities and talents, all with one common bond: a blatant disregard for authority. 
 The Line Between Here and Gone is the next exhilarating installment in the Forensic Instincts series.  Armed with skills and talents honed by years in the FBI and Special Forces, and training in behavioral and forensic psychology, the team solves seemingly impossible cases while walking a fine line between assisting and enraging law enforcement.
 With a worldwide following and novels published in more than twenty languages, Kane is also the author of eight romantic thrillers and fourteen historical romances.  She lives in New Jersey with her family, where she is plotting new ways for Forensic Instincts to challenge the status quo. For more information, please check out Andrea's website at AndreaKane.com.
Marlene:  What inspired you to write The Line Between Here and Gone?
Andrea: As with all my books, THE LINE, started out as flashes of the characters' lives playing out in my head. I saw a flash of an important male character who vanished without a trace and a critically ill infant whose life was integrally tied to his.  But I didn't know why or how that would factor into Forensic Instinct's caseload.  Those answers came later, after the baby's mother crystallized in my mind.
Marlene: What sort of attachment do you have to your characters?
Andrea: They become part of me, like family.  The ending of a book is bittersweet.  My characters are fully formed, have achieved some resolution in battling the trials and tribulations of life.  Just when I'm ready to enjoy their creation, it's time to say goodbye.  Fortunately with Forensic Instincts, I get the chance to stay attached and further the FI team's characters and stories in their next book.
Marlene: Where do you do most of your writing?
Andrea: Wherever my Pomeranian lets me.  It's amazing where he can place his snout, his paws, his tail and his body on my laptop to prevent me from writing 🙂
Marlene: Do you have an inspiration board for each book? Maybe a scrapbook? What inspires you when you're writing?
Andrea: No boards, no scrapbooks.  I'm a pretty cerebral person.  For me, the inspiration comes from within – characters with a story they're excited to tell!
Marlene: Are any characters in the book based on people you know or have met in your personal life?
Andrea: I am constantly inspired by people (and animals) I meet while researching my novels:  FBI agents, cops, other law enforcement personnel, doctors, nurses, vets, dogs, as well as people I meet in my everyday life.  I think my characters embody the best and worst traits of all of them.  Working closely with the FBI has given me the opportunity to see integrity, dedication, intelligence, and insightfulness up close and personal.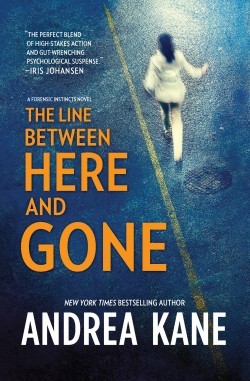 Genre: Suspense/Thriller
Release Date: June 19, 2012
Publisher: Harlequin Mira
Series: Forensic Instincts #2
Formats Available: Hardcover, ebook
Purchasing Info: Amazon | B&N | Kobo | Book Depository US | Book Depository (UK)
Book Blurb:
Each day is a struggle for Amanda Gleason's newborn son as he battles a rare immune deficiency. Justin's best chance for a cure lies with his father, who was brutally murdered before Amanda even realized she carried his child.

Or was he?

One emailed photo changes everything, planting a seed of doubt that Amanda latches onto for dear life: a recent photo of a man who looks exactly like Paul. Could Justin's father be alive? The mother in her is desperate to find out. But tracking down a ghost when every second counts is not for amateurs.

Forensic Instincts is the one team up for the challenge.

A behaviorist. A former Navy SEAL. A techno-wizard. An intuitive. A retired FBI agent. A human scent evidence dog. Together, they achieve the impossible, pushing ethical and legal boundaries whenever the ends justify the means.

The manhunt is on for the elusive father. Yet the further the team digs into Paul's past, the more questions are raised about whether the man Amanda fell in love with ever really existed at all.

Dark secrets. Carefully crafted lies. From the Congressional halls of Washington D.C. to exclusive Hamptons manors, there are ruthless people who would stop at nothing to make Forensic Instincts forget about the man Amanda desperately needs to find.

Little do they realize that once Forensic Instincts takes the case, nothing will stop them from uncovering the shocking truth that transcends The Line Between Here and Gone.
Book Excerpt

Cold air. Bare trees. Christmas lights twinkling up and down the Tribeca street.

At 9:15 p.m. in this residential section of Manhattan, the four-story brownstone that housed the offices of Forensic Instincts was a secluded haven, isolated from the jungle of the city. Two sweeping willow trees marked either side of the brownstone, and a sense of peace made it seem more like a home than a workplace for Forensic Instincts.

Tonight was even quieter than usual. Casey Woods, the company President, was out holiday shopping with some friends. Most of the specialized team had taken the night off. They were all still recovering from the whirlwind of cases they'd tackled over the past month and a half—all of which had been dominated by an intense kidnapping investigation.

Marc Devereaux was the only FI team member who was on-site. And he wasn't working. He was in one of the empty meeting rooms, doing a hundred push-ups, feeling the sweat soak through his workout clothes, and hoping the intense exercise would help wipe away the mental ghosts that had come back, full-force, these past few months.

They'd stayed quiet for a while. But since the kidnapping of that little girl…

He dropped to the floor, forehead pressed to the carpet, breathing heavily. Memories cut deep. Even for a former Navy SEAL. Especially for a former Navy SEAL. Everyone thought they were impervious to emotional scars. They weren't. What he'd seen during those years might have made him a better FBI agent, and now a valuable member of Forensic Instincts, but they'd taken away something that could never be restored.

And left something dark and destructive in its place.

Marc's head came up abruptly as he heard the front doorbell ring. It couldn't be one of the team. They all had keys and knew the alarm code for the Hirsch pad. Instinctively, Marc reached for the pistol he'd placed on the table beside him. Rising, he walked over and eyed the small window on the computer screen displaying a view of the front door from the video surveillance camera.

A woman stood on the doorstep.

Marc pressed the intercom button. "Yes?"

A brief silence.

"Is this the office of Forensic Instincts?" the woman's voice asked.

"Yes." Marc could have pointed out the ridiculous hour. But he'd worked for the FBI's Behavioral Analysis Unit for five years. He could read people, and tones of voice. And this voice sounded dazed and shaken. Panicky. He wasn't about to ignore it.

"I? I didn't think anyone would be in. I just prayed you were." Her words confirmed Marc's assessment. "I was afraid if I called you wouldn't answer. Please… may I come in? It's urgent. More than urgent. It's life or death."

Marc had made his decision long before the end of her dire plea. He put away his pistol. "I'm on my way down."
~~~~~~~~~~~~~~~~~~~~~~~~~~~~~~~~~~~~~~~~
~*~*Giveaway*~*~
Andrea has generously offered one print  copy of her book  to one  lucky commenter!
All you have to do is ask Andrea a question or leave a meaningful comment about this interview:
(You can read our full giveaway policy here)
Please leave us a way to contact you.
(Email or twitter name – no way to contact you – no entry).
This giveaway is open to US/CAN only!
Giveaway ends on July 28th and we will announce the winner on Sunday.
Good Luck