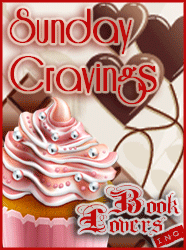 How are you Book Lovers all around the world! Ready for an explosive new week? It seems that publishers decided to close their summer schedule with a bang. There are so many titles scheduled for release this week, that one couldn't possibly pick just one.
Let's start!
Susi, Stella and Jackie: Close Enough to Touch by Victoria Dahl
For makeup artist Grace Barrett, Hollywood isn't the land of golden opportunity. It's the land of difficult divas, cheating boyfriends and unemployment. So when her great-aunt offers her a free place to stay in Jackson Hole, Grace thinks she'll spend a little time in the sticks to figure out her life, and then move somewhere exciting to live out her dreams. But it turns out that there are a few more thrills in this small town than Grace was expecting….Cole Rawlins is a rugged Wyoming cowboy born and bred. Yet he can't help but be drawn to the fascinating big-city girl who moves in across from him. He wants to get close enough to Grace to see past her tough facade, but if he does, she might see the real Cole. The one with a Hollywood history gone bad. As they discover a sizzling attraction, it becomes harder for him to keep his demons at bay—and those fires from long ago may burn them both.

They'll need more than scorching-hot passion to make this opposites-attract affair work. But if they can learn to trust one another enough to reveal their secrets, they just might have a chance at forever
Susi: I adore Dahl's novels for their wit and the entertaining convos. There always sexy and well just glue me to the pages. One of my all time favortie contemporary authors. can't wait to get this one. *g*
Stella: I LOVE Victoria Dahl. I discovered her thanks to Susi's review and her recommendations and I fell for her witty and funny writing. I just love her characters. Would be happy to live as a Victoria Dahl character 😀 lol
Jackie: I've just started reading her Tumble Creek books (books 1 & 2 completed, book 3 coming soon) and couldn't put them down! She makes the hero and heroine interact in such fun ways all while dealing with life situations that are (mostly) relatable.
Stella, Marlene and Anna: A Dangerous Liaison with Detective Lewis by Jillian Stone
From the author of the well-reviewed An Affair with Mr. Kennedy comes a thrilling new romance in the Gentlemen of Scotland Yard series, featuring Rafe Lewis and his jilted former fiancée, Fanny, as they embark on a high-speed race against the clock to evade a madman hell-bent on murdering industrialists and inventors.

Special Inspector Rafael Lewis hasn't seen the woman he jilted on the night of their engagement ball in five years. Fanny Greyville-Nugent has spent five years working side-by-side with her recently deceased father, a captain of industry in the steam revolution. When Detective Lewis and the Scotland Yard suspect that the late Mr. Greyville-Nugent was targeted for murder by an anarchist group determined to stop the proliferation of machines in the workforce, Lewis must guard his former fiancée with his life—much to her chagrin.

As Rafe and Fanny set out across the countryside from Edinburgh to London, danger lurks around every corner, but the biggest danger might turn out to be the embers of their previously smothered attraction smoldering to life.
Stella: Once again a series I haven't read yet but nonetheless I'm in love with its premise and covers, so I'm collecting it for my shelf and hope to get to them soon. I LOOOVE this beautiful ethereal cover! *dreamy sighs*
Marlene: What a combination! a touch of Holmes, a dab of suspense, a dollop of mystery, and a whole lot of Jillian Stone's trademark steamy sexual escapes means this second entry in her Gentlemen of Scotland Yard series looks like another decadent romp through a Victorian England that is anything but prim and proper.
Anna: I fell in love with the first book in this series as well as with Jillian Stone's writing style. I simply can't wait to read this one!
Stella: The Ugly Duchess by Eloisa James
How can she dare to imagine he loves her…when all London calls her The Ugly Duchess ?

Theodora Saxby is the last woman anyone expects the gorgeous James Ryburn, heir to the Duchy of Ashbrook, to marry. But after a romantic proposal before the prince himself, even practical Theo finds herself convinced of her soon-to-be duke's passion.

Still, the tabloids give the marriage six months.

Theo would have given it a lifetime…until she discovers that James desired not her heart, and certainly not her countenance, but her dowry. Society was shocked by their wedding; it's scandalized by their separation.

Now James faces the battle of his lifetime, convincing Theo that he loved the duckling who blossomed into the swan.

And Theo will quickly find that for a man with the soul of a pirate, All's Fair in Love—or War.
I LOVE fairy tales and couldn't be happier that there are so many new retellings, I have heard great things about ELoisa James' series so it's on my wishlist.
Marlene: Blades of Winter by G.T. Almasi
In one of the most exciting debuts in years, G. T. Almasi has fused the intricate cat-and-mouse games of a John le Carré novel with the brash style of comic book superheroes to create a kick-ass alternate history that reimagines the Cold War as a clash of spies with biological, chemical, and technological enhancements.

Nineteen-year-old Alix Nico, a self-described "million-dollar murder machine," is a rising star in ExOps, a covert-action agency that aggressively shields the United States from its three great enemies: the Soviet Union, Greater Germany, and the Nationalist Republic of China. Rather than risk another all-out war, the four superpowers have poured their resources into creating superspies known as Levels.

Alix is one of the hottest young American Levels. That's no surprise: Her dad was America's top Level before he was captured and killed eight years ago. But when an impulsive decision explodes—literally—in her face, Alix uncovers a conspiracy that pushes her to her limits and could upset the global balance of power forever.
This one looks like too much fun! An alternate history revision of the Cold War, with not just spies, but spies with superhero-type powers and weaponry. So instead of cold grey men in dingy little rooms trading deep, dark secrets, we have kick-ass girls with technological and biological superpowers blowing stuff up and taking names. I can't wait!
How about your Sunday Cravings? Which books are you dying to get your hands on this week?