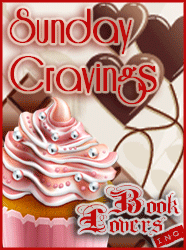 Hello Book Lovers everywhere in the world! As you might have guessed, our Sunday Cravings of this week are a little bit late in being posted… So, this will typically be our very first Monday Cravings! Well, what better thing than to start your week thinking of amazing books? At least there's a good thing out of that mess my internet connection caused 🙂
Anyway, this week, is a little slower than the previous two weeks when there where like a ton of new books scheduled for release. But even though it is a slower week, it's in no way less interesting, let me assure you. You'll understand why from the amount of our choices 🙂
So, let's start!
Stella: A Fine Romance by Christi Barth
They say you form your first impression of someone within thirty seconds of meeting them. Or, in Mira Parrish's case, within thirty minutes of not meeting them, when said person is supposed to pick you up from the airport and never shows. This is not a perfect start to her new life. Her
friend Ivy is depending on her to run a new romance store, and Mira can't afford to let her down.

Sam Lyons should probably apologize. But every time he sees Mira–which is often, since his family owns the bakery next to her shop–he can't resist antagonizing her. There's something about the sexy, straight-laced woman that drives him crazy. He can't get involved, though. He has too much baggage to be any good in a serious relationship.

Despite his teasing attitude, Mira finds Sam too sweet to resist. (His hot body may be a factor.) But if there's going to be anything permanent between them, they'll need to let go of their pasts and look to the future…
I love Christi Barth's writing and enjoyed her first Aisle Bound novel, so of course I can't wait to immerse myself in the world of wedding preparations and gourmet baking 😀
Caro and Stella: With This Kiss: Part One by Eloisa James
Lady Grace Ryburn, the daughter of the Duke and Duchess of Ashbrook, has fallen wildly in love with Colin Barry, a dashing young lieutenant serving his country in the Royal Navy. When he returns home to exuberant celebrations, will he even notice the quiet wallflower he grew up with … or will he fall for Grace's sparkling, gorgeous sister?

Author's Note: Lady Grace is the eldest daughter of the Duke and Duchess of Ashbrook, from The Ugly Duchess, and Colin is the eldest adopted son of Sir Griffin Barry, from Seduced by a Pirate.
Caro: I'm intrigued by this book. I admit I find it a bit irritating to only get 30 pages at a time (the total price in the end seems a bit much for 90pages). But it's an Eloisa James so I'm still curious to read it.
Stella: I was lucky enough to have received ARCs of this three part story and I have just one advice: wait until all three parts are available, otherwise you'll have to wait a week with a terrible cliffhanger tormenting you!
Stella and Marlene: Along Came Trouble by Ruthie Knox
Ruthie Knox's Camelot series continues in this sizzling eBook original novel, featuring two headstrong souls who bump heads—and bodies—as temptation and lust bring nothing but delicious trouble.

An accomplished lawyer and driven single mother, Ellen Callahan isn't looking for any help. She's doing just fine on her own. So Ellen's more than a little peeved when her brother, an international pop star, hires a security guard to protect her from a prying press that will stop at nothing to dig up dirt on him. But when the tanned and toned Caleb Clark shows up at her door, Ellen might just have to plead the fifth.

Back home after a deployment in Iraq and looking for work as a civilian, Caleb signs on as Ellen's bodyguard. After combat in the hot desert sun, this job should be a breeze. But guarding the willful beauty is harder than he imagined—and Caleb can't resist the temptation to mix business with pleasure. With their desires growing more undeniable by the day, Ellen and Caleb give in to an evening of steamy passion. But will they ever be able to share more than just a one-night stand?
Stella: I LOVE Ruthie Knox's writing and I'm so excited for this new series of her, can't wait!! 😀
Stella: Tactical Strike by Kaylea Cross
Gunship pilot Captain Candace Bradford has worked long and hard to earn her rank and position within the male-dominated world of Air Force Special Operations. She's not about to let anything or anyone jeopardize that, let alone one sinfully tempting man who seems determined to cause her nothing but trouble. Even if she's starting to fall for him.

As an elite Combat Controller, Staff Sergeant Ryan Wentworth is used to overcoming adversity in order to complete a mission. Breaking through Candace's prickly exterior and into her heart is a challenge he can't let go. But just when he's begun to gain her trust, they're thrown together in the field facing an overwhelming enemy force.

Candace and Ryan find themselves on the run, searching the skies for an emergency extraction. But one dangerous enemy has an agenda in mind and he'll use whatever means necessary to achieve it, including using American forces to do his dirty work…
Not only I loved the 1st book in the series Deadly Descent by I have to thank Kaylea Cross for making me discover the military romance subgenre, I have to tell you, I ahve been counting back the weeks and days until the release of Tactical Strike and I'm just in the middle of reading it and wow, it is hot and exciting! 😉 If you enjoy bite-your-nails suspense story with a dash of sparkling sexual attraction you have to try this series!
Marlene and Stella: Take What You Want by Jeanette Grey
She needs an escape…and he's exactly what she had in mind.

College senior Ellen Price spends every spare minute studying to get into medical school. Until spring break yawns before her, as empty as her wallet.

With no money to hit the beach, she fills her empty to-do list with a plan: for just one week, she will become the kind of take-no-prisoners woman she secretly wishes to be, starting with the hot guy at the bar. It's a no-risk situation: at the end of break, he'll head back to his campus, and she'll go back to hers. No muss, no fuss.

At first, Josh Markley isn't sure what to think when the quiet, intense beauty from his pre-med classes approaches him for a night of casual sex. Even more mystifying, she doesn't seem to return his recognition. But if she wants to play "strangers in a bar", he's game.

Their passionate night is a welcome respite from life's stress, but afterward, Josh realizes he wants more—from himself, from life, from Ellen. Except she still thinks he's a one-off she'll never see again. Confessing the truth now—before she figures it out on her own—could shatter the fragile beginnings of just what the doctor ordered. A forever love.

Warning: Contains mistaken identities, a sometimes-glasses-wearing hottie, deep questions about figuring out what you want from life, and a red-hot college romance.
Stella: I seriously think that at one time in our lives we all would like to be like the heroine and live with absolute disregard for the rules of society and propriety and just live and feel. So even if I can't do that myself, I'll at least live through Ellen's story. 😉
Cass and Anna: Poison by Bridget Zinn
Sixteen-year-old Kyra, a highly-skilled potions master, is the only one who knows her kingdom is on the verge of destruction—which means she's the only one who can save it. Faced with no other choice, Kyra decides to do what she does best: poison the kingdom's future ruler, who also happens to be her former best friend.

But, for the first time ever, her poisoned dart . . . misses.

Now a fugitive instead of a hero, Kyra is caught in a game of hide-and-seek with the king's army and her potioner ex-boyfriend, Hal. At least she's not alone. She's armed with her vital potions, a too-cute pig, and Fred, the charming adventurer she can't stop thinking about. Kyra is determined to get herself a second chance (at murder), but will she be able to find and defeat the princess before Hal and the army find her?

Kyra is not your typical murderer, and she's certainly no damsel-in-distress—she's the lovable and quick-witted hero of this romantic novel that has all the right ingredients to make teen girls swoon.
Cass: Poison has some very strong potential A potions master has issues with the future political climate and decides to eliminate the problem? Obviously. Take that nepotism! We're talking Arya Stark level of awesome here. I could point her in the direction of a few anti-woman homophobic sociopathic politicians….
I see hints of the YA publication-mandated love triangle, but only hints. I'm guessing she approaches that problem them same way she handles problematic successions, and poisons off the unnecessary angst.
What about your Sunday Cravings for this week? Do you crave any of our choices?