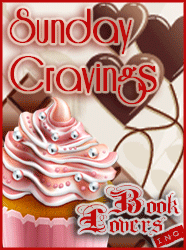 Hello Book Lovers? How are you? Enjoyed this weekend?
Like every Sunday we're here to highlight those releases of the upcoming week, that we can't wait to get our hands on. And from what it seems, despite the fact that next week is more than full of interesting releases, there's just one that everyone is eagerly awaiting on, for various reasons each of us, but whatever the reasons, J.K. Rowling's newest release is the most awaited release of 2012. And we all Book Lovers seem to agree 🙂
So, let's start!
Jackie, Alisha, Marlene, Amanda, Anna: The Casual Vacancy by J.K. Rowling
When Barry Fairbrother dies in his early forties, the town of Pagford is left in shock.
Pagford is, seemingly, an English idyll, with a cobbled market square and an ancient abbey, but what lies behind the pretty façade is a town at war.
Rich at war with poor, teenagers at war with their parents, wives at war with their husbands, teachers at war with their pupils…Pagford is not what it first seems.
And the empty seat left by Barry on the parish council soon becomes the catalyst for the biggest war the town has yet seen. Who will triumph in an election fraught with passion, duplicity and unexpected revelations?
The Casual Vacancy is J.K. Rowling's first novel for adults.
Jackie: I was going to close my eyes and not even look at the list, but I quickly scanned and realized Rowling's The Casual Vacancy is on there. I WILL be reading that one next week and I'm excited/curious to see if a switch up in genre (though this is still uncertain based on the lack of specific info on this title) will bode well for this much loved author. I'm really hoping I love it as much as her other work 🙂
Alisha: Okay, okay…so it's unsurprising, but I look forward to reading Rowling's The Casual Vacancy. Somehow, I have to know how much of the Rowling's literary magic is due to Harry Potter's crew and his world. Is she just an amazing writer, all around? Or did she capture lightning in a bottle with Harry? I'll bet that's what's on everyone's mind, but it's a fair question, in my opinion.
Marlene: I third Rowling's The Casual Vacancy, mostly because my curiosity bump itches something fierce. I have to know if she was a one-trick pony (even if Harry was an eight-legged pony) or if she really is that damn good!
Amanda: The Casual Vacancy!
She filled my childhood with imagination and now she is going to make my adulthood superb as well.
I am also uneasy about the lack of info…but it's JK Rowling….what could go wrong?
Anna: I'm totally with Amanda on this one. Should that description was used on any other book, I might not have given it a second thought. But we're talking about JK Rowling here! I mean, I think this woman can do no wrong, plus it gets real guts to completely change genres. And I so want to see how that will work!
Stella: Lord of Temptation by Lorraine Heath
Three young heirs, imprisoned by an unscrupulous uncle, escaped—to the sea, to the streets, to faraway battle—awaiting the day when they would return to reclaim their birthright.

Once upon a time, he was Lord Tristan Easton—now he is Crimson Jack, a notorious privateer beholden to none, whose only mistress is the sea. But all that will change when exquisite Lady Anne Hayworth hires his protection on a trip into danger and seduction. . .

Desperation brought Anne to the bronzed, blue-eyed buccaneer. But after the Captain demands a kiss as his payment, desire will keep her at his side. She has never known temptation like this—but to protect her heart, she knows she must leave him behind. Yet Tristan cannot easily forget the beauty—and when they meet again in a London ballroom, he vows he won't lose her a second time, as fiery passion reignited takes them into uncharted waters that could lead the second lost lord home. . .
So far I've loved everything I've read by Lorraine Heath, her historical romances are heartwarming and sensual, the perfect mix, and I'm so happy she always writes series! 😀
Marlene: The Moonstone and Miss Jones by Jillian Stone
A master of paranormal deduction—and paramour seduction—Phaeton Black has a knack for bumping into things that go bump in the night, from ghoulies and ghosties to long-leggedy beauties…

Mooning For The Moonstone

Barely escaping the clutches of a succulent succubus, Phaeton Black returns to London only to get sucked into another unearthly scheme. Professor Lovecraft has been tinkering with the secrets of life and death, replacing body parts with the latest mechanical marvels. To succeed, he needs to tap the power of the fabled Moonstone—and he needs Phaeton's help. Of course, Phaeton would prefer to investigate the more interesting body parts of Miss America Jones. Perhaps, bringing his lady friend along for the ride won't be to too much trouble…

Shanghaied In Shanghai

The bewilderingly beautiful and bountifully gifted daughter of a Cajun witch, Miss Jones is always up for an adventure, especially with Mr. Black as her traveling companion. But when Phaeton is mysteriously shanghaied in Shanghai, America thinks he's run out on her. Stranded in the Orient—and steaming mad—she's prepared to look under every stone for the missing detective. The case has put them both in the most compromising positions, but this time, Miss Jones is on top and Mr. Black is at the bottom…of a truly infernal plot.
Phaeton Black's world is decadent and steampunk cool. I'm up for another ride on that hot-air balloon.
Stella: The Hallowed Ones by Laura Bickle
Katie is on the verge of her Rumspringa, the time in Amish life when teenagers can get a taste of the real world. But the real world comes to her in this dystopian tale with a philosophical bent. Rumors of massive unrest on the "Outside" abound. Something murderous is out there. Amish elders make a rule: No one goes outside, and no outsiders come in. But when Katie finds a gravely injured young man, she can't leave him to die. She smuggles him into her family's barn—at what cost to her community? The suspense of this vividly told, truly horrific thriller will keep the pages turning
Laura Bickle/Alayna Williams is an amazing writer. Her Anya Kalinczyk series penned as Laura Bickle, and her Oracle series under her penname of Alayna Williams are both beautifully written exciting UF series, so when I heard she had a new YA Amish suspense story I was intrigued! Looks ominous and so exciting! 😀
How about your Sunday Cravings?
Will you be reading The Casual Vacancy?