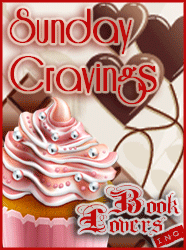 Hello my beloved Book Lovers! Hope you're doing fine. How did you spend your weekend? It's Sunday time already and time to drool over some of this week's upcoming book releases. This week is pretty heavy in YA releases, so if you're not into YA good news: this week your budget will remain intact. If not, then be prepared to spend good money to acquire all those YA titles that hit the shelves this week.
So, let's start!

Caro and Stella: Death and the Girl Next Door by Darynda Jones
Darynda Jones, author of The New York Times bestselling series that began with First Grave on the Right, brings us Death and the Girl Next Door, a thrilling Young Adult novel garnering high praise and early buzz from major authors

Ten years ago, Lorelei's parents disappeared without a trace. Raised by her grandparents and leaning on the support of her best friends, Lorelei is finally beginning to accept the fact that her parents are never coming home. For Lorelei, life goes on.

High school is not quite as painful as she thinks it will be, and things are as normal as they can be. Until the day the school's designated loner, Cameron Lusk, begins to stalk her, turning up where she least expects it, standing outside her house in the dark, night after night. Things get even more complicated when a new guy—terrifying, tough, sexy Jared Kovach—comes to school. Cameron and Jared instantly despise each other and Lorelei seems to be the reason for their animosity. What does Jared know about her parents? Why does Cameron tell Jared he can't have Lorelei? And what will any of them do when Death comes knocking for real? Thrilling, sassy, sexy, and inventive, Darynda Jones's first foray into the world of teens will leave readers eager for the next installment.
Caro: I admit I'm not a HUGE fan of YA books. But it's Darynda Jones we're talking about here! I trust her to deliver an awesome and funny story. So yep I'm still looking forward to it. =)
Stella: Just like Caro I'm excited about Darynda Jones' new YA series. I haven't had the chance to read her adult series yet (collecting the books on my shelf), but have heard so much praise I can't wait to discover Darynda's writing. And the premise sounds so promising! 😀
Lea and Amanda: Reflected in You by Sylvia Day
Gideon Cross. As beautiful and flawless on the outside as he was damaged and tormented on the inside. He was a bright, scorching flame that singed me with the darkest of pleasures. I couldn't stay away. I didn't want to. He was my addiction… my every desire… mine.

My past was as violent as his, and I was just as broken. We'd never work. It was too hard, too painful… except when it was perfect. Those moments when the driving hunger and desperate love were the most exquisite insanity. We were bound by our need. And our passion would take us beyond our limits to the sweetest, sharpest edge of obsession…
Lea: Reflected In You by Sylvia Day comes out on Tuesday as well and I just finished it. Despite the over promotion which I've found a total turn off I did like the book with a couple of provisos. It's intense and carnal. I'm sure it will sell a gazillion copies. lol
Amanda: I actually liked Bared to You. I didn't like the characters but I liked the intensity. I need me some more intensity.
Stella: Poison Princess by Kresley Cole
Sixteen year old Evangeline "Evie" Greene leads a charmed life, until she begins experiencing horrifying hallucinations. When an apocalyptic event decimates her Louisiana hometown, Evie realizes her hallucinations were actually visions of the future—and they're still happening. Fighting for her life and desperate for answers, she must turn to her wrong-side-of-the-bayou classmate: Jack Deveaux.

But she can't do either alone.

With his mile-long rap sheet, wicked grin, and bad attitude, Jack is like no boy Evie has ever known. Even though he once scorned her and everything she represented, he agrees to protect Evie on her quest. She knows she can't totally depend on Jack. If he ever cast that wicked grin her way, could she possibly resist him?

Who can Evie trust?

As Jack and Evie race to find the source of her visions, they meet others who have gotten the same call. An ancient prophesy is being played out, and Evie is not the only one with special powers. A group of twenty-two teens has been chosen to reenact the ultimate battle between good and evil. But it's not always clear who is on which side….
I enjoy her Immortals After Dark series, Hunger Like No Other was one of the very first paranormal romances I discovered, so of course I'm curious about this new series of hers. Only downside is that it's YA and that means no sexy times, which is a pity seiing how masterfully Kresley Cole does those *pouts*
So, how about your Sunday Cravings? Seeing how many adult authors have their first YA releases this week, do you enjoy your favorite authors crossing genres?