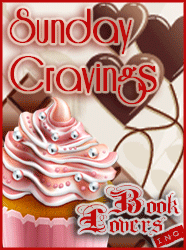 Hello Book Lovers all around the world! How was this weekend for you?Did you rest enough to face a new week?
It's Sunday and time for our weekly date to drool over some hot new releases. Only this week, there are not much scheduled to be published. The third week of October is full of YA releases once more and nothing much else. But still, we always find something to spend our money on, no matter what 😛
So, let's start!
Caro and Anna: Angel's Ink by Jocelynn Drake
Buyer beware . . .

Looking for a tattoo—and maybe a little something extra: a burst of good luck, a dollop of true love, or even a hex on an ex? Head to the quiet and mysterious Gage, the best skin artist in town. Using unique potions—a blend of extraordinary ingredients and special inks—to etch the right symbol, he can fulfill any heart's desire. But in a place like Low Town, where elves, faeries, trolls, werewolves, and vampires happily walk among humanity, everything has its price.

No one knows that better than Gage. Turning his back on his own kind, he left the magical Ivory Tower where cruel witches and warlocks rule, a decision that cost him the right to practice magic. And if he disobeys, his punishment—execution—will be swift.

Though he's tried to fly under the radar, Gage can't hide from powerful warlocks who want him dead—or the secrets of his own past. But with the help of his friends, Trixie, a gorgeous elf who hides her true identity, and a hulking troll named Bronx, Gage might just make it through this enchanted world alive.
Caro: I've read Jocelynn's vampire series and I admit I am curious to see what's this one about. The blurb from this book sounds pretty cool. Magic Tattoo? Hell yes!
Anna: I just finished reading Angel's Ink and it was amazing! Fresh and full of action and definitely a book worth drooling over 😛
Caro: The Gravedigger's Brawl by Abigail Roux
Dr. Wyatt Case is never happier than when he's walking the halls of his history museum. Playing wingman for his best friend at Gravedigger's Tavern throws him way out of his comfort zone, but not as much as the eccentric man behind the bar, Ash Lucroix.

Ash is everything Wyatt doesn't understand: exuberant, quirky, and elbow deep in a Gaslight lifestyle that weaves history into everyday life. He coordinates his suspenders with his tongue rings. Within hours, Wyatt and Ash are hooked.

But strange things are afoot at Gravedigger's, and after a knock to the head, Ash starts seeing things that can't be explained by old appliances or faulty wiring. Soon everyone at Gravedigger's is wondering if they're seeing ghosts, or just going crazy. The answer to that question could end more than just Wyatt and Ash's fragile relationship—it might also end their lives.
I preordered this book a week ago and I'm super excited about it. It sounds like nothing I've read before and I can't wait to see where the author will transport me.
What about your Sunday Cravings? Have you bought any interesting books in October?