Format Read:ebook provided by NetGalley
Number of Pages:258 pages
Release Date: September 3, 2012
Publisher: Carina Press
Series: Alliance of the Amazons #1
Genre: Contemporary fantasy romance, paranormal romance
Formats Available: ebook, audiobook
Purchasing Info: Amazon | B&N | Kobo | Book Depository US | Book Depository (UK) | Author's Website | Publisher's Website | Goodreads
Book Blurb:
The last thing Rebecca Massee expects on her wedding day is to go from jilted kindergarten teacher to Amazonian Earth warrior. But when she causes an earthquake after her groom says I don't, she discovers that not only does she possess incredible powers, she is one of four lost chosen sisters who must fight to keep humanity safe from rogue gods and demons. Luckily she has help: ruggedly handsome Scottish warrior Artair MacKay, her protector and teacher.

An immortal, Artair has trained countless warriors for more than four hundred years. He understands Rebecca's confusion at the new world she's been thrust into and worries she is too emotionally vulnerable, but that doesn't stop his growing feelings for the beautiful and fearless woman.

When an evil force threatens to destroy the Amazons, Rebecca must claim her full powers–but they come at a cost. Can she sacrifice the man she loves if it means saving the world?
My Thoughts:
If my groom said "I can't do this" at the altar, in front of the officiant, I wouldn't just punch him in the nose, I hope I'd take another shot at him…and aim considerably lower and with more force. Assuming the jerk has anything down there to hit, considering that he called off the wedding to go back to mommy. His actual mommy. No joke. (Except possibly on Rebecca for thinking she might want to marry him in the first place!)
Calling up the earthquake was definitely a bonus. Artair showing up, looking utterly delicious and wearing a kilt, offering Rebecca a way to walk out of her own called-off wedding with her head held very high, seemed like manna from heaven.
Until she saw the beaten up van he was driving, and the gorgeous redhead he was traveling with. Then her inner wise-woman told her that Artair was too much bad boy for her. Not to mention, threesomes were definitely out of her league. Then the zombies showed up, and all hell really broke loose.
As kick-ass beginnings go, this was a doozy. It's too bad the rest of the story doesn't live up to it.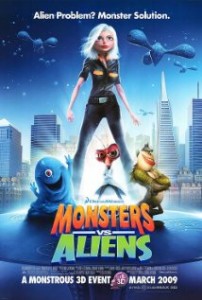 After that wild and crazy beginning (the closest thing to it I've seen is the beginning of the movie Monsters vs. Aliens, and that was a blast!) The Reluctant Amazon settles down to a fairly traditional contemporary fantasy romance story.
It turns out that Rebecca is one of four Amazons, each of whom is the avatar for a particular element, Earth, Air, Fire or Water. Those are the traditional elements, too. Rebecca is Earth. When the world faces a particularly terrible evil, the Amazons are called. Think World War II.
Rebecca is called because the previous Earth Amazon is missing, and the Amazons need to be at full-strength. Someone is now targeting them. That other woman in Artair's rust-bucket van is the previous generation's Fire Amazon. Her task is to teach the new generation what only Amazons know. Artair is the immortal (of course he's immortal, it's part of the trope) Sentinel. He's their weapons trainer. Think of him as their drill sergeant, only much better looking.
When he dropped out of mortal life 400 years ago, he was entitled to wear that kilt. It figures, doesn't it? But he's seen generation after generation of Amazons train, fight, and die on his watch. He may not look old, but he's seen too many deaths. He wants his humanity back. He wants to live a normal life, find a woman, have a family. And grow old and die when that time comes. He's had enough.
Of course, Rebecca is the woman that he wants. And he can't have it both ways. If he gives up being the Sentinel, he'll be made to forget the Amazons. The regular world can't know about the otherworldly evils. There would be widespread panic.
And the Amazons are not immortal. They are longer lived than normals, but they do die. Even if they aren't killed in the line of duty, as all too often happens. And Amazons can't bear children. Not just because it would be a distraction, but because the process of gaining their powers makes it impossible.
Rebecca is a normal woman who does not believe she is, effectively, a superhero. She fights the belief that she can, literally, move mountains. She always believes that she is less than the women who are now her sisters, because her powers are less flashy. It's only when they are threatened that she begins to see that she has great, and sometimes terrible power of her own.
Verdict: The Reluctant Amazon has an absolutely fantastic beginning. The sound of her ex-fiance's nose crunching has a wonderful echo. In an earthquake. How cool is that? But then we head straight for the insta-love romance between Rebecca and Artair, with a side-plot of jealous patron goddess, which is very not-cool.
Likewise, the concept that all the different manifestations of the cultural pantheons are all simultaneously valid and still active, was actually both cool and worked, especially when Rebecca's head almost exploded as she tried to wrap her mind around it. Mine would too. I love mythology, but suddenly finding it had any basis in even supernatural reality would leave me shaking in my boots, too.
Other hand again, the Amazons as a force for good, fantastic. Having female superheroes, double-fantastic. Making part of the plot hinge on your heroine being a literal unknown goddess-daughter, that went too far into the trip to cliché-city.
Did I have fun reading this? Oh yes! The mish-mash of myth, tech, love and sisterhood is incredibly appealing. I want to see what happens in the rest of the series. There are three more Amazons whose stories have yet to be told, and the big evil got away. I just want the rest of the series to live up to the promise of that first chapter.

I give The Reluctant Amazon 3 stars, one for each remaining Amazon. This universe has serious potential.
***FTC Disclaimer: Most books reviewed on this site have been provided free of charge by the publisher, author or publicist. Some books we have purchased with our own money and will be noted as such. Any links to places to purchase books are provided as a convenience, and do not serve as an endorsement by this blog. All reviews are the true and honest opinion of the blogger reviewing the book. The method of acquiring the book does not have a bearing on the content of the review.