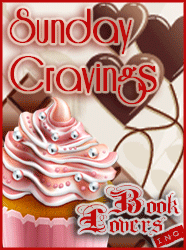 Happy Sunday Book Lovers all around the world! How was your weekend? Ready for the new week?
October seems to be leaving us with a bang, and publishers kind of make up to us for not releasing anything really interesting throughout the whole month. Well, this week, there are all kinds of interesting books being published and among them some titles we all have been waiting for a really long time.
So, let's start 🙂
Marlene: Desperately Seeking Shapeshifter by Jessica Sims
Following the page-turning debut, Beauty Dates the Beast, this is the second novel in the fresh and funny new series about a paranormal dating service.

Sarah Ward, the werewolf sister of Bathsheba from Beauty Dates the Beast, and co-owner of their paranormal online dating agency, Midnight Liaisons, is voluntarily traded to a wolf clan in exchange for a kidnapped female were-cougar. Fearful of what might happen to her while with the wolf clan, she and Ramsey, a were-bear who's part of the were-cougar alliance, pretend to be engaged so he can stay with her for protection. The last thing either of them expect is for their pretend engagement to lead to a very real love affair…
I pick Desperately Seeking Shapeshifter by Jessica Sims because Beauty Dates the Beast was just so darned much fun. I mean, really, a dating service for supernaturals? How much more fun can things get? This second story is supposed to be a little darker, but I'm still looking forward to it.
Caro: Fourth Grave Beneath My Feet by Darynda Jones
Sometimes being the grim reaper really is that. Grim. And since Charley's last case went so awry, she has taken a couple months off to wallow in the wonders of self-pity. But when a woman shows up on her doorstep convinced someone is trying to kill her, Charley has to force herself to rise above. Or at least get dressed. She quickly realizes something is amiss when everyone the woman knows swears she's insane. The more they refute the woman's story, the more Charley believes it.

In the meantime, the sexy, sultry son of Satan, Reyes Farrow, has been cleared of all charges. He is out of prison and out of Charley's life, as per her wishes and several perfectly timed death threats. But his absence has put a serious crimp in her sex life. While there are other things to consider, like the fact that the city of Albuquerque has been taken hostage by an arsonist, Charley is having a difficult time staying away. Especially when it looks like Reyes may be involved. Just when life was returning to normal, Charley is thrust back into the world of crime, punishment, and the devil in blue jeans.
I think I can hear Susi's excited squees from here. 😉 I love Darynda's humor, she sure knows how to make me laugh. Last book left us on a bit of a cliffhanger so I am definitely looking forward to this book (or better said Audiobook because the anrrator is amazing). I hope the character I hate will get run over by a car and the one I love will finally get the heroine LOL
Marlene: Running in the Dark by Regan Summers
Santiago, Chile

After surviving a vampire turf war in Alaska, vampire courier Sydney Kildare is back behind the wheel and working under an assumed name in Chile. She doesn't speak the language, doesn't know the city and—worst of all—has to drive a crappy car.

What she does have is Malcolm Kelly, her sort-of boyfriend and manager of the city's vampire population. But with Malcolm preoccupied by bloodsucker business—and a gorgeous vampiress from his past—Sydney feels more alone than ever.

But Sydney has more than her love life to worry about. She's got vamps on her tail, mysterious deliveries that leave death in their wake, and old enemies targeting her to get to Malcolm. Turns out he's got a history more deadly than she ever imagined, and she'll have to use every skill in her arsenal to stay alive…
The first story in this series was way cool. Literally. A courier service for vampires, who all live in Anchorage in the winter. Of course they do. This is what happens next, when they are all out to get the courier, because she has some serious protection. I'm in this one for the snark factor.
Caro and Anna: Iced by Karen Marie Moning
From #1 New York Times bestselling author Karen Marie Moning comes the first book in her hotly anticipated new urban paranormal trilogy, set in the world of her blockbuster Fever series.

The year is 1 AWC—After the Wall Crash. The Fae are free and hunting us. It's a war zone out there, and no two days are alike. I'm Dani O'Malley, the chaos-filled streets of Dublin are my home, and there's no place I'd rather be.

Dani "Mega" O'Malley plays by her own set of rules—and in a world overrun by Dark Fae, her biggest rule is: Do what it takes to survive. Possessing rare talents and the all-powerful Sword of Light, Dani is more than equipped for the task. In fact, she's one of the rare humans who can defend themselves against the Unseelie. But now, amid the pandemonium, her greatest gifts have turned into serious liabilities.

Dani's ex–best friend, MacKayla Lane, wants her dead, the terrifying Unseelie princes have put a price on her head, and Inspector Jayne, the head of the police force, is after her sword and will stop at nothing to get it. What's more, people are being mysteriously frozen to death all over the city, encased on the spot in sub-zero, icy tableaux.

When Dublin's most seductive nightclub gets blanketed in hoarfrost, Dani finds herself at the mercy of Ryodan, the club's ruthless, immortal owner. He needs her quick wit and exceptional skill to figure out what's freezing Fae and humans dead in their tracks—and Ryodan will do anything to ensure her compliance.

Dodging bullets, fangs, and fists, Dani must strike treacherous bargains and make desperate alliances to save her beloved Dublin—before everything and everyone in it gets iced.
Caro: Funny thing about this book. When I first heard about it I vowed I wouldn't read it. And now I'm going crazy waiting for it. KMM is evil like that. Evil to the point where she said that you had to read this series if you want to be able to read the Mac/Barron future books. *sigh* I admit I still can't wait to see what she has in store for us. *g*
Anna: Well, Karen Marie Moning is in my top 5 of favorite authors, so whatever she writes, is a must-read for me. And especially when we're talking about the Fever universe. I've been dying to read this one since I first heard that Moning would return in this universe.
Marlene: Ghost Planet by Sharon Fisher
Psychologist Elizabeth Cole prepared for the worst when she accepted a job on a newly discovered world—a world where every colonist is tethered to an alien who manifests in the form of a dead loved one. But she never expected she'd struggle with the requirement to shun these "ghosts." She never expected to be so attracted to the charming Irishman assigned as her supervisor. And she certainly never expected to discover she died in a transport crash en route to the planet.

As a ghost, Elizabeth is symbiotically linked to her supervisor, Murphy—creator of the Ghost Protocol, which forbids him to acknowledge or interact with her. Confused and alone—oppressed by her ghost status and tormented by forbidden love—Elizabeth works to unlock the secrets of her own existence.

But her quest for answers lands her in a tug-of-war between powerful interests, and she soon finds herself a pawn in the struggle for control of the planet…a struggle that could separate her forever from the man that she loves.
Debut author starting out in science fiction romance, and it looks really, really good.
So, what about yous Sunday Cravings? Which of the many books that are released this week you have already pre-ordered?