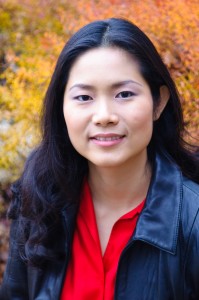 Hey Folks, today Nadia Lee is back to tell you about another one of her fairy tale retellings: the steamy Cinderella story of hers titled Ashwyn! And since Thanksgiving was just last week Nadia thought it would be a good time to ask Ashwyn what she feels thankful for. Leave a comment and you will be entered to win an ebook copy of Ashwyn: Cinderella Retold with an Erotic Twist by Nadia Lee!
What the Cursed Ashwyn is Thankful for
In America, people celebrate Thanksgiving on the fourth Thursday of November. Though I don't do the giant turkey thing due to the fact that I live in Japan, I still think about the holiday as an American.
So I thought I'd do something a little bit different. Instead of talking about what I'm thankful for (it's the same every year 🙂 ) I decided to ask Ashwyn, the cursed heroine from my book Ashwyn: Cinderella Retold with an Erotic Twist, to talk about what she's grateful for in the beginning of the book.
****
Hello, I'm Ashwyn. Thank you for having me.
I'm grateful for many things despite being cursed. Here's my list:
Eight Things I'm Grateful For:
1. I'm still young and healthy.
2. My mother gave me a magical ring that protects me from my evil aunt and her daughters.
3. Though my work is hard during the day, at least I'm away from the prying eyes of my aunt and her daughters since they don't want to dirty their dresses with ashes.
4. I know all the secret passages in the castle.
5. My aunt isn't kind to my father, but at least she hasn't dared to hurt him physically – she really needs him in order to rule over our castle.
6. Due to the location of my father's castle, we get a steady stream of visitors, which means one day one of them will undo my curse.
7. I have a great dog Nino who keeps me company. He used to belong to my mother, but I inherited him after she passed away.
8. My mother left me three beautiful dresses that no one knows about.
Please share what you're thankful for this year for a chance to win a copy of Ashwyn: Cinderella Retold with an Erotic Twist!
Thank you and good luck, everyone!
Ashwyn by Nadia Lee

A long time ago, an evil witch cast a spell on the beautiful Ashwyn, creating a Shroud that made her not only virtually invisible but utterly forgettable as well. She needs a champion to break this curse. But it isn't easy to find a man who is strong enough to both give her carnal pleasure and see through the Shroud to remember their time together the morning after.

She's almost given up hope until the prince of the Realm shows up at her keep. Not only does his mere presence make her skin tingle, but he doesn't seem to want to leave.

Can he be the one she's been waiting for?

Buy at Amazon – other stores
Bilingual former management consultant Nadia Lee has lived in four different countries and enjoyed many adventures and excellent food around the globe. In the last eight years, she has kissed stingrays, been bitten by a shark, ridden an elephant and petted tigers.

She shares an apartment overlooking a river and palm trees in Japan with her husband, baby boy, winter white hamsters and an ever-widening pile of books. When she's not writing, she can be found digging through old Asian historical texts or planning another trip.

Connect with Nadia at: Website – Twitter – Facebook – Goodreads
~~~~~~~~~~~~~~~~~~~~~~~~~~~~~~~~~~~~~~~~
~*~*Giveaway*~*~
Nadia has generously offered an ebook copy of Ashwyn: Cinderella Retold with an Erotic Twist to a lucky commenter!
All you have to do is leave a comment and tell us: what are you thankful for this year?
(You can read our full giveaway policy here)
Please be sure to include a valid email address in the comment form (need not be in the actual body of the comment).
This giveaway is open to all!
Giveaway ends on Saturday, 15 December 2012; we will announce the winner on Sunday.
Good luck!