Today we are happy to welcome back again to Book Lovers Inc. Karen Erickson! As you can see Karen is a very prolific author, and this time she is celebrating the release of another holiday story: His Perfect Gift, her contribution to the historical romance anthology Five Golden Rings published by Avon! Karen brings you a very exclusive and super secret scene, one that noone else has ever seen, so approach stealthily and see…
Christmas morn with the Duke and Duchess of Ashton
(psst – thank you, Stella, for having me as a guest!)
Intro: I don't think I need to mention any sort of spoiler alert for my story His Perfect Gift, which is included in the Christmas-themed historical romance anthology FIVE GOLDEN RINGS (along with some amazing novellas by equally amazing authors!). I mean we're all romance readers here. We know that my couple, the Duke of Ashton and his lovely Lady Eleanor will have their happily ever after. The novella ends on Christmas day so I was thinking I would write a special little scene that shows what happens on Christmas day the following year…
Enjoy! And Happy Holidays everyone!
~~~~***~~~~
"Wake up, my love."
Eleanor snuggled deeper into the blankets, keeping her eyes tightly closed. She didn't want to wake up. Not yet. Yes, it was Christmas morning and she knew she should be excited for the day. Her family was in attendance, as was most of her husband's and there would be a great feast later in the afternoon. Much celebrating and music and games, a few gifts to open, plenty of beautiful songs to sing.
Eleanor much preferred to stay in her warm bed with her equally warm husband tucked close to her.
"Eleanor." Fingers drifted along her cheek, toyed with the strands of hair that lay across her forehead. His touch was gentle, almost reverent. A scattering of tingles swept across her skin, need heating her veins. "It's late. I'm sure our entire family will believe us rather lazy if we don't dress and attend to them soon."
A sigh escaping her, she opened her eyes to find her husband's handsome face close to hers. Reaching out, she cupped his cheek, felt the bristle of his whiskers against her palm. He leaned down, dropped the softest, sweetest kiss to her lips, stirring a fire within her that could rarely be contained.
Theirs was a love match, of that there was no question.
"Oh, Henry, can't we stay in bed just a bit longer?" She pouted, only because she knew he couldn't resist and when she heard his low chuckle, she knew he'd given in. At least for a little while.
"Darling." He kissed her cheek. "My mother and your mother are most likely downstairs at this very moment, discussing how disappointed they are in us since we haven't provided them with what they so desperately want." He kissed her other cheek, his lips lingering, traveling across her skin until those skillful lips settled upon her mouth.
Her belly stirred at his delicious kiss, at her remembered secret. He spoke of children. She knew both their mothers wanted a grandchild and were anxiously awaiting an announcement. "It's only been a year that we've been married," she murmured when Henry finally broke their kiss.
"A year is an infinite amount of time for them." He kissed her again, his tongue delving deep into her mouth and she murmured with pleasure, turning fully into him. His body was hot, hard and she knew he would most willingly take her yet again. They were insatiable for each other and she reveled in it each and every day.
But his words reminded her she had a special gift to give him. Alone, without prying eyes watching them.
"What if I told you that we could make them very happy today?" she asked minutes later, left breathless by her husband's most passionate kisses.
He stilled, his swollen lips parting the slightest bit. "What do you mean?"
Eleanor reached out and touched him, drew her finger across his bottom lip. "That if my calculations are correct, we'll be providing them with that grandbaby they so desperately want in approximately seven months' time."
The smile that broke out on her husband's face was the most glorious sight she'd ever seen. "You're serious?"
She nodded, overcome with such emotion she found her voice had flat out left her.
Swooping in, he kissed her hard, his lips firm before he pulled away again. "A baby," he whispered, his hand moving to rest over her still-flat stomach. "I've waited for this news, I must admit. Always hoping, always wishing."
"Well, your wish has come true now, your grace." She placed her hand over his, lacing their fingers together. "I do hope it's a boy for your sake."
"No." He shook his head, a lock of dark hair falling across his forehead. She adored how she saw her husband like this, mussed and warm, open and real. No one knew the Duke of Ashton as she did. And no one ever would. "I'd much prefer a pretty little girl who looks just like her mama."
Tears sprung to her eyes, slid down her cheeks. Henry leaned in and kissed each one away, his lips so soft she almost didn't feel them. "I love you." Her voice trembled.
"And I love you. So very." He kissed her. "Very." He kissed her again. "Much."
She pushed at his shoulders when he seemed in no hurry to stop kissing her, anxious to tell their family the happy news. "Henry, you said so yourself we needed to get out of bed."
"Not yet, my love." More kisses, his hands busy as he pushed up the hem of her nightrail. "I need to display just how pleased I am with your unexpected Christmas gift first."
"And how do you propose to do so?" She smiled, gasped when he caressed her inner thigh.
"Why, by giving my beautiful duchess absolute pleasure, of course." And with a wolfish grin, he proceeded to do just that…
Five Golden Rings – A Christmas Anthology

By Sophie Barnes

The holidays are a time for wishes, magic and, of course, love. Celebrate the season with this delightful collection of Christmas tales. What better way for Connor Talbot, Earl of Redfirn, to spend the holidays than convincing Leonora Compton that the only match she needs to make is with him!

By Karen Erickson

The Duke of Ashton has had three years to plan for his perfect Christmas present—the Lady Eleanor Fitzsimmons as his wife. Now, all he has to do is convince the reluctant lady …

By Rena Gregory

Phin Baldwin does not believe in Christmas magic … until the clever and beautiful Ginny Overton gets it into her head to show him how wonderful it can be when wishes come true.

By Sandra Jones

Just returned from the Crusades, marriage is the last thing on Sir Caerwyn's mind. But will he be able to resist Lady Nia, the thief of his boyhood heart, when she tempts him yet again?

By Vivienne Lorret

Responsible Ethan Weatherstone is determined to save Penelope Rutledge—and her reputation—from her silly scheme, but can he save himself from the temptation of her lips?

Buy at Amazon | Barnes & Noble | iBookstore
Bestselling romance author Karen Erickson writes what she loves to read — sexy contemporary romance and sensual historical romance. Digitally published since 2006, she currently writes for Samhain Publishing and Carina Press. A native Californian, she lives in the foothills below Yosemite with her husband and three children.

Website | Blog | Twitter | Facebook | Goodreads | Pinterest
~~~~~~~~~~~~~~~~~~~~~~~~~~~~~~~~~~~~~~~~
~*~*Giveaway*~*~
Karen has generously offered a $20 USD Amazon gift card to a lucky commenter!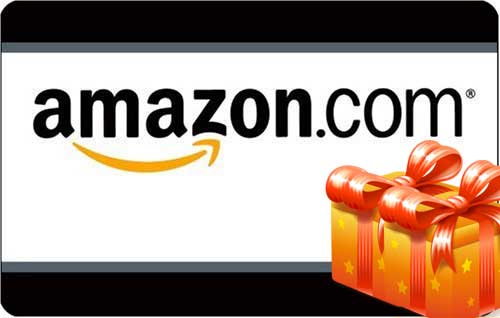 All you have to do is leave a comment and tell us: have you read any good holiday romances lately? If so what?
(You can read our full giveaway policy here)
Please be sure to include a valid email address in the comment form (need not be in the actual body of the comment).
This giveaway is open to all!
Giveaway ends on Saturday, 22 December 2012; we will announce the winner on Sunday.
Good luck!