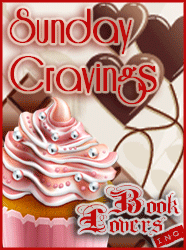 Hello Book Lovers all around the world! How was your weekend? Hope it was great and full of great books 🙂
This week, the book schedule is full of romantic releases, historical mostly but this week is definitely a week for romance titles! I think publishers aren't really helping us with so many great books we have to choose from. And by the way have you decided on the books you want to ask Santa to bring you this year?
Until then, let's see which are our Sunday Cravings for this week!
Marlene: Big Sky River by Linda Lael Miller
The "First Lady of the West," #1 New York Times bestselling author Linda Lael Miller, brings you to Parable, Montana-where love awaits. Sheriff Boone Taylor has his job, friends, a run-down but decent ranch, two faithful dogs and a good horse. He doesn't want romance-the widowed Montanan has loved and lost enough for a lifetime. But when a city woman buys the spread next door, Boone's peace and quiet are in serious jeopardy.

With a marriage and a career painfully behind her, Tara Kendall is determined to start over in Parable. Reinventing herself and living a girlhood dream is worth the hard work. Sure, she might need help from her handsome, wary neighbor. But life along Big Sky River is full of surprises…like falling for a cowboy-lawman who just might start to believe in second chances.
I enjoyed the first two books in the series (Big Sky Country and Big Sky Mountain) quite a bit. And there have been hints all along in this small-town Western romance that somewhere along the way we'd finally get to see the town sherriff Boone Taylor and the city-lady who has opened the chicken farm (yes, I said chicken farm) Tara Kendall. The town and the people in Parable, Wyoming have all been fascinating, let's see if this romance lives up to the building tension!
Anna and Alisha: Scent of Magic by Maria V. Snyder
Hunted, Killed—Survived?

As the last Healer in the Fifteen Realms, Avry of Kazan is in a unique position: in the minds of her friends and foes alike, she no longer exists. Despite her need to prevent the megalomanical King Tohon from winning control of the Realms, Avry is also determined to find her sister and repair their estrangement. And she must do it alone, as Kerrick, her partner and sole confident, returns to Alga to summon his country into battle.

Though she should be in hiding, Avry will do whatever she can to support Tohon's opponents. Including infiltrating a holy army, evading magic sniffers, teaching forest skills to soldiers and figuring out how to stop Tohon's most horrible creations yet; an army of the walking dead—human and animal alike and nearly impossible to defeat.

War is coming and Avry is alone. Unless she figures out how to do the impossible … again.
Anna: Maria V. Snyder is among my favorite ever author, so any book of hers is automatically on my TBR list. And the sequel to Touch of Power is simply amazing! I was lucky enough to read it and believe me, if you love fantasy then this series is right up your alley. I simply loved it!
Alisha: I recently read the first book in this series, Touch of Power, and it was one of the most enjoyable books I've read in a while. It's recognizable as a Snyder work, with epic fantasy flavoring and subtle but powerful romantic intrigue. The first book basically presupposes you are going to continue the journey in the Realms. I want to know more about the mysterious Death Lillies and the Plague that wiped out the population of that world.
What about your Sunday Cravings? Which are the books you really want to read from the coming week's releases?