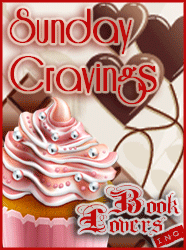 Hello Book Lovers all around the world and Happy Holidays! Are you prepared for the festive days that are right there on our doorstep? Have you shopped? Are there any books somewhere in those bags? Come on! I know there are!
A busy week is beginning starting from tomorrow, busy for all of us I guess. But, like every week, we are here to highlight the releases we are eagerly waiting for and maybe help you make up your mind for some last minute shopping!
So, let's start 🙂
Caro: The Lady Most Willing…: A Novel in Three Parts by Julia Quinn, Eloisa James, Connie Brockaway
Step into the glittering world of Regency and prepare to have your hearts warmed by Julia Quinn, Eloisa James and Connie Brockway…

During their annual Christmas pilgrimage to Scotland to visit their aged uncle in his decrepit castle, the Comte de Rocheforte and his cousin, Earl of Oakley, are presented with unique gifts: their uncle has raided an English lord's Christmas party and kidnapped four lovely would-be brides for his heirs to choose from …as well as one very angry duke, Lord Bretton. As snow isolates the castle, and as hours grow into days, the most honourable intentions give away to temptations as surprising as they are irresistible.
I'm excited about this book. I'm a huge fan of Julia Quinn and eloisa James, I'd even read their grocery list. I have never read from the third author but it's a good occasion to give her a try. It promises humor and fabulous romance, what more can we ask for?
Anna: Crimson Frost by Jennifer Estep
For a moment, a face flashed before my eyes—the most hideous face I'd ever seen. No matter how hard I tried to forget what had happened, I saw him everywhere I went. It was Loki—the evil god that I'd helped set free against my will.

I should have known that my first official date with Logan Quinn was destined to end in disaster. If we'd gotten into a swordfight, or been ambushed by Reapers, I'd have been more prepared. But getting arrested mid-sip at the local coffee hangout? I didn't see that one coming.

I've been accused of purposely helping the Reapers free Loki from his prison—and the person leading the charge against me is Linus Quinn, Logan's dad. The worst part is that pretty much everyone at Mythos Academy thinks I'm guilty. If I'm going to get out of this mess alive, I'll have to do it myself…
I will never grow tired saying how much I love both this incredible series and Jennifer Estep's writing style! I mean I can't even remember when was the last time I not simply enjoyed that much a series, but I was so obsessed over one. The fourth book in Mythos Academy is simply thrilling and darker than the previous three. Read it. You won't be disappointed!
Anna: Last Kiss Goodnight by Gena Showalter
The breathtaking first novel in New York Times best selling author Gena Showalter's new paranormal romance series, Otherworld Assassins, featuring a black ops agent who is captured and enslaved…and the beautiful deaf girl who holds the key to his salvation…

THE SWEETEST TEMPTATION…

Black ops agent Solomon Judah awakens caged and bound in a twisted zoo where otherworlders are the main attraction. Vika Lukas, the owner's daughter, is tasked with Solo's care and feeding. The monster inside him yearns to kill her on sight, even though she holds the key to his escape. But the human side of him realizes the beautiful deaf girl is more than she seems—she's his.

THE ULTIMATE PRICE…

Vika endures the captives' taunts and loathing, hoping to keep them alive even if she can't free them. Only, Solo is different—he protects her. But as hostility turns to forbidden romance, his feelings for her will be used against him…and he'll be put to a killer test.
Last Kiss Goodnight sounds exactly like something I usually enjoy! Combine to that Gena Showalter's voice and how could I possibly resist this book?
What about your Sunday Cravings? Happy Holidays everyone!