We are very happy to welcome Jill Sorenson here as first guest author in 2013. Her newest novel, Aftershock released last week and today she is here to tell us about her fascination with disaster romance. Be sure to tell her what you think for your chance to win your own copy. Please give Jill a warm welcome.  
Hello Book Lovers Inc!
Some readers have said that my latest release, Aftershock, is like a disaster movie. It's no accident; I'm a huge movie fan. I took several film studies and screenwriting classes in college. Many of my books are inspired by films.
Aftershock has been compared to Daylight, a disaster movie with Sylvester Stallone. I can't remember if I've seen it, but I really enjoyed Cliffhanger, also starring Stallone. My next book, Freefall, features a rock climber hero. I definitely thought of Cliffhanger (but not Stallone!) when I wrote it.
Another movie someone mentioned recently is The Poseidon Adventure. I'll have to check it out. Ever since the Italian cruise ship sank last January, I've been thinking about writing a sea disaster story, set off the coast of San Diego.
The post-apocalyptic craze has been an additional inspiration to me. The Hunger Games is one of my all-time favorite books. I think Aftershock has a dystopian vibe, with its gritty details and high body count. The setting is stark and unromantic, perhaps even more so than the Farallon Islands of Stranded With Her Ex.
Earlier this year, I saw Viggo Mortensen in The Road, an adaptation of a Cormac McCarthy's chilling novel. Although I loved the movie, I was wrecked for weeks after. I'm so glad the world didn't end in 2012! My books might not be light or fluffy, but they have happy, hopeful endings and the good guys win.
My love affair with fictionalized catastrophic events began long ago. It can be traced all the way back to 1984's Night of the Comet, a fun zombie movie about two gun-toting Valley Girls.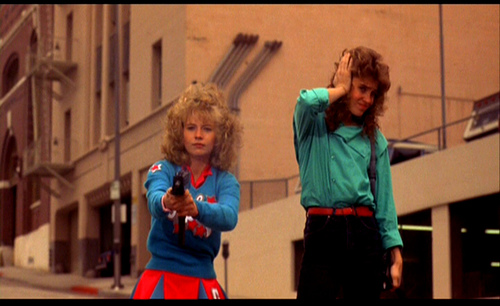 God, I loved it. The older sister hooks up with a fellow survivor named Hector, played by Star Trek's Robert Beltran: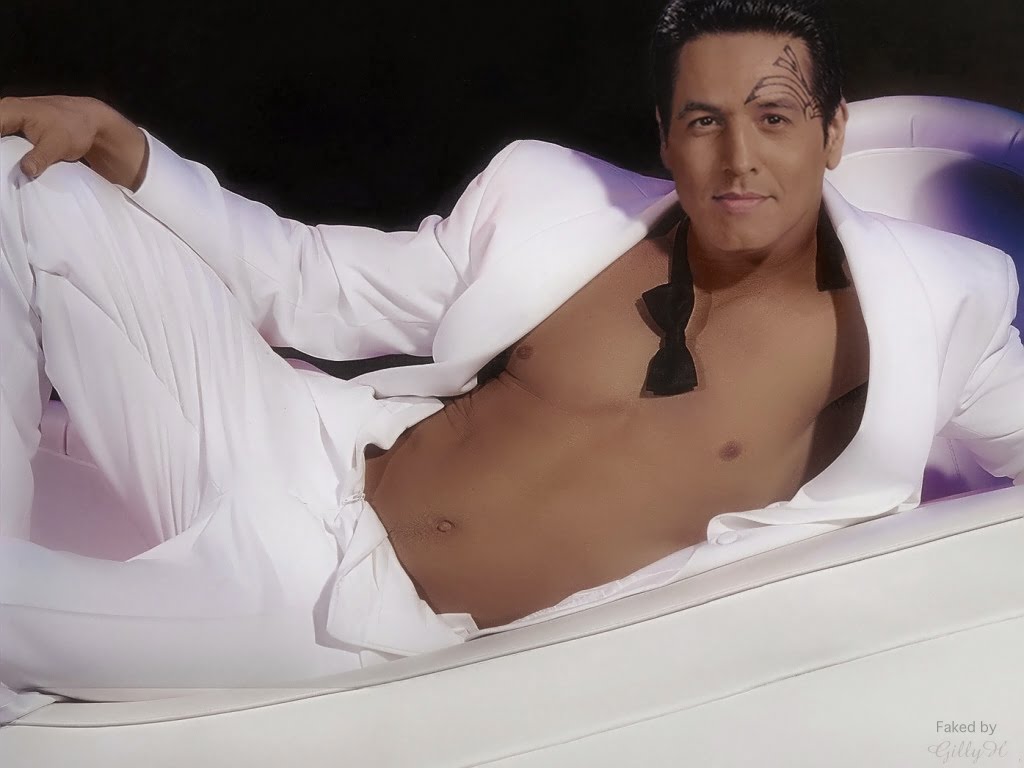 So many kinds of awesome.
Do you like dystopian themes, gritty realism, or zombies? What's your favorite disaster movie?
About the Author:
Jill Sorenson writes sexy romantic suspense for Harlequin and Bantam Dell. Two of her novels, Crash Into Me and Set the Dark on Fire, have been excerpted in Cosmopolitan magazine.
After earning a degree in literature and a bilingual teaching credential from California State University, Jill decided teaching wasn't her cup of tea. She started writing one day while her firstborn was taking a nap and hasn't stopped since. She lives in San Diego with her husband and two young daughters.

About the book:
THERE'S A FINE LINE As an emergency paramedic, Lauren Boyer is dedicated and highly capable. Until an earthquake strikes, trapping her beneath the freeway with a group of strangers-including Iraq war veteran Garrett Wright…
BETWEEN PERIL AND PASSION

Handsome and take-charge Garrett aids Lauren in her rescue efforts, even as the steely look in his eyes seems to hide dark secrets. When a gang of escaped convicts goes on the attack, Garrett's bravery makes him more than a courageous bystander to Lauren. If they can save the others before time runs out, maybe, just maybe, they can explore the fire igniting between them-if the truth about who he really is doesn't pull them apart forever….
Amazon | B&N | Kobo | Book Depository US | Book Depository (UK)
~~~~~~~~~~~~~~~~~~~~~~~~~~~~~~~~~~~~~~~~
~*~*Giveaway*~*~
Jill has generously offered 5  copies of Aftershock to 5 lucky commenters!
All you have to do is answer her question:
Do you like dystopian themes, gritty realism, or zombies? What's your favorite disaster movie?
(You can read our full giveaway policy here)
Please be sure to include a valid email address in the comment form (need not be in the actual body of the comment).
This giveaway is open worldwide!
Giveaway ends on Saturday, 12 January 2013; we will announce the winner on Sunday.
Good Luck!