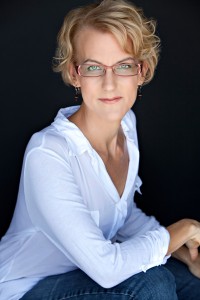 We are delighted to welcome USA Today Bestselling author J. Kenner To BLI today for the next stop on her blog tour celebrating her new publication, RELEASE ME. Published by Random House, RELEASE ME hit the stands and eReaders yesterday and has already garnered rave reviews. J. Kenner is not a new author; in fact she publishes under two other pseudonyms. As J. K. Beck she writes paranormal romance; and as Julie Kenner she offers readers a fun lighthearted paranormal superhero series (more than one).

About Julie: 
A former litigator working in Southern California and Central Texas, J. Kenner used her rare free time to indulge her passion for writing. California born, she now lives—and writes—in Texas, with her husband and daughters.
Lea: Julie (a.k.a. J.)! Welcome to Book Lovers, Happy New Year! We are delighted that you joined us today to chat about Release Me, your journey from litigator to writer and maybe you can share some insight as to why you've now decided to write erotic romance.

Julie: Thanks so much for hosting me today on the tour!  And happy 2013!  I'm delighted to be here!
Lea: What inspired you change careers from litigator to romance author, and when was your first book published?
Julie: My first book was published in 2000, and was a Harlequin Temptation called Nobody Does It Better.
As for quitting, I wouldn't call it "inspiration" so much as "achievement."  I'd always wanted to be a writer, and while I enjoyed my law career, once I got to the point where it made sense financially to quit and write full time (June of 2004), I jumped all over that.  I mean, I can write in my PJs with no make-up.  Judges tend to look askance at that.
But I practiced law for quite a while in both Southern California and in Texas before I quit.  I clerked on the Fifth Circuit, drafted briefs that were argued before the Supreme Court, worked with celebrity clients, helped with some ground-breaking cases, worked as an adjunct torts professor for a few years, and met a lot of interesting people.  So though I may have left the practice of law, I also got a lot out of my years as a practicing attorney!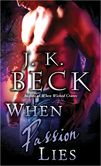 Lea: Julie, you wear a number of hats, your J.K Kenner Shadow Keepers paranormal romance series looks darker and fast paced. And your two fun, light paranormal superhero series appear a laugh a minute. Now you've taken the leap to erotic romance. Do you find getting your head into a new book in a new genre difficult? It must be almost like changing voices.
Julie: I do wear a lot of hats; I think it's a manifestation of writer ADD <grin>.  There is a lot of wisdom in building a career writing within the same genre, but at the same time every writer has to follow their own path.  My path happens to be a twisting, turning one with lots of branches.  I love the poem The Road Not Taken, but it always makes me sad because I want the narrator to be able to take both routes.  I guess that's what I do with my writing.
As for changing voices, yes and no.  The stories are all different, as are the tones.  The J.K. Beck books are dark and suspense-filled with characters that sometimes have a different moral compass than you might expect.  The demon-hunting soccer mom series is told in first person with a light voice, but as the series progresses it delves into some darker, serious issues, both paranormal and related to family life in general. Kate's not a superhero, but just an average woman with a very un-average job who was thrust into an extraordinary life (demon-hunting) when she was orphaned as a child.
The superhero series is told in third person and is much lighter with an almost comic-book feel about it.
I've written a number of other books as well, both stand-alones (The Cat's Fancy, for example, is a modern day fairy tale in the spirit of The Little Mermaid) and series (my "Ghoul" books for teens that feature a high school valedictorian turned reluctant vampire, or my chicklit suspense series).
I think it's fair to say that a reader who is familiar with my voice will recognize it even across all those books and styles.  I was talking about that very thing with my publisher for Release Me, in fact.  She's a fan of the demon-hunting soccer mom series, and we were talking about the differences in the books, but that a reader who knows my voice will also be able to see the similarities, too.
As for changing voices or directions, I must be a bit schizophrenic, because it's not as difficult as you might think.  Of course, I don't work on two books at the same time—that doesn't work for me.  I need to be completely submersed in one story, but once it's done, it's not difficult for me to switch over to another story-telling voice.
What I have found difficult is changing tenses.  The first book I ever wrote with first person present tense (which happens to be the way Release Me is told) bled over into the next book I wrote, such that my first person heroine kept saying what she was doing right then.  Not a serious problem, but it happened enough that I noticed it and had to keep an eye out!
Lea: Do you plan to write more J. Kenner erotic romance in future?
Julie: Absolutely!  I'm working on the next two books in what a few reviewers have started calling the Stark Trilogy (Release Me, Claim Me and Complete Me).  I don't have anything specific in line after those, but once the last book is turned in to production, I have several ideas I want to bounce past my editor!
Lea: Sinfully Sexy Books Reviews, said of Release Me: "If you enjoyed Fifty Shades and the Crossfire Books…you're…going to enjoy this one." Why do you think the reviewer would make that comment?
Julie: Well, a lot of reasons, not the least of which is that Random House actually says something similar in the marketing materials for the books, which I think is great.
I was discussing why Random House used that marketing tag in another interview recently, and I think it all boils down to the importance of connecting readers with books they will enjoy.  And the fact is that I really do think that readers who enjoyed Fifty Shades and the Crossfire series will enjoy Release Me and the other two books (Claim Me and Complete Me) that complete the trilogy.  So I think it's fabulous that Random House stepped to the task of getting the attention of those readers and that reviewers are helping the books find their audience.
I don't think that the audiences fully overlap, but I do think the comparison is fair.  It's a bit like saying "If you like Hunger Games, you should try Divergent."  The audiences for those books tend to overlap.
As for the why of it.  Well, all the books (mine, Fifty, Crossfire) are really sexy, at least touch on BDSM, and feature a very wealthy, utterly gorgeous hero!  And how cool is that. 🙂
Lea: Release Me is told by heroine Nikki Fairchild in the first person. I've read where first person POV is considered the most intimate form of writing because the reader feels like the character's best friend. Do you think that is true?
Julie: Absolutely, and not just because of the connection between author/character and reader/character, but because the story is seen only through that character's eyes, which means that the reader can never be completely sure of the other characters' motivations.  In a book like Release Me, it adds an almost gothic quality (not in the spooky house aspect, but in the sense that the hero is something of an unknown quantity revealed only through the perceptions of the heroine.)
Lea: Have you written first person before? If not did you find it difficult?
Julie: It's my favorite point of view to write in, so yes, I've done it before.  My demon-hunting soccer mom series is in first person, as is my YA series of vampire stories.  So is my chicklit suspense series (though it has cut-aways to third person for the hero and the villain).  I've even written one Harlequin Blaze in mostly first person.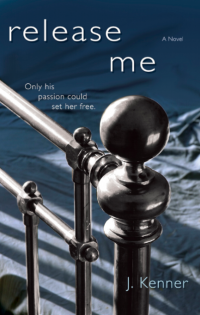 Genre: Contemporary Erotic Romance
Release Date: January 1, 2012
Publisher: Random House
Formats Available: eBook, Kindle, Nook, Trade Paperback
Purchasing Info: Publisher, Author's Website, Amazon, Barnes & Noble, Goodreads, Powell's, The Book Depository, Kindle, Nook
Book Blurb:
He was the one man I couldn't avoid. And the one man I couldn't resist.

Damien Stark could have his way with any woman. He was sexy, confident, and commanding: Anything he wanted, he got. And what he wanted was me.

Our attraction was unmistakable, almost beyond control, but as much as I ached to be his, I feared the pressures of his demands. Submitting to Damien meant I had to bare the darkest truth about my past-and risk breaking us apart.

But Damien was haunted, too. And as our passion came to obsess us both, his secrets threatened to destroy him-and us-forever.

Release Me is an erotic romance intended for mature audiences.
Lea: Please tell us more about Release Me and it's protagonists: Nikki Fairchild and Damien Stark.
Julie: I have to confess that I am absolutely in love with these characters.
Nikki has come to Los Angeles to not only escape her pageant girl background and her overbearing mother, but to focus on starting a business.  She has a tech background, and she's determined to learn enough about the business world so that she can launch her own start-up.  She's already got the technical know-how, but she needs two things, business savvy and start-up capital.
Damien is a former tennis pro turned entrepreneur.  He's gorgeous and he's rich (and he has a mysterious background) and he's fascinated with Nikki's moxie and has been since the first time they met while she was on the pageant circuit and he was a celebrity judge.
I don't want to give away too much of the plot or the characters issues, but I will say that the comparison I've seen to the movie Indecent Proposal is fair.  And there's a lot of push-pull between the characters, and despite the fact that there is undeniable mutual attraction, they each have to overcome a lot to be together.
Lea: Erotic romance was popular amongst many of us romance readers before Fifty Shades became a household conversation. However, the phenomenon has certainly increased the visibility of the genre and encouraged publishers to churn out more novels in the genre. I worry that we are going to become desensitized because essentially readers will see more of the same again, and again…and again. Do you feel this will become an issue? 
Julie: Not really.  Everyone is so afraid of the word "formula," but the fact is that genre fiction does have a formula.  So does story-telling in general if you want to get truly basic.  Three act structure is a formula.  Boy meets girl, overcomes obstacles, falls in love and has a happily ever after is a formula.  Dead body plus detective (or librarian or college professor or suburban mom if we're talking cozy mysteries) plus the reveal of the killer is a formula.
Readers, in fact, get irritated when something doesn't fall within the parameters we expect of a formula.  Books that purport to be a romance, but in which the main characters die at the end, or break up.  (Remember the hullabaloo after The Break-Up came out?  It was marketed as a romance, but the characters really did break up … and they didn't get back together.  I know that I wasn't the only one irritated by that!)
The problem, if there is a problem, doesn't lie in "more of the same"; it lies in what you said mid-paragraph: "churn out".   But let's be clear, because "churning out" doesn't mean writing fast.  Quality work can be created quickly (look at Philip K. Dick's body of work and how quickly he wrote those books, for example).  But if that speed results it flat characters, manipulated conflict and contrived situations, then that is when there is an issue.
What I hope happens is that the stories grow along with the genre, and considering the variety of erotic romances that are available, I think that is what is happening.
Lea: How is Release Me different from Fifty Shades or say Sylvia Day's Crossfire series?
Julie: I'm at a little bit of a disadvantage answering that question because I don't read in a genre while I'm writing in it, so once I sold Release Me I stopped reading erotic romance (I'm reading Gone With the Wind at the moment).  I've read books 1 and 2 of Fifty and I've read Bared to You, but I've not started the second Crossfire book (although it's on my Kindle and I really, really want to read it, and probably will dive in after I finish Claim Me but before I start Complete Me.  I'd planned to read it after I finished Release Me, but I got sucked into the Divergent series and another YA book and by the time I finished those I was writing again!).  I've bought the third Shades book, but haven't read it yet.
That having been said, though, the similarities lie in the voice (they're all told from the heroine's point of view in first person) and the nature of the hero (he's really, really, really rich).  And that gothic quality I mentioned earlier?  That is another similarity, in part, I think, because it flows naturally from the point of view that the books are written in.
The differences stem from pretty much everything else, starting with the nature of the characters and the parameters of the plot and filtering down to all the rest of it.  I don't want to actually give the plot away, but as I noted above, Nikki is damaged goods, which sets her apart from Ana Steele.  Damien has his secrets and a dangerous edge, but he's not as screwed up as Christian Grey, and while he's used to being the man in control, he's also able to hand control to Nikki.  So, again, I think that while readers who enjoyed Fifty or Crossfire will enjoy Release Me, I don't feel like the books provide the same experience or story.
Lea: Sorry for putting you on the spot with the last question but it's interesting to hear your POV regarding Release Me and the other popular novels from the same trope. Your characters are different for a number of reasons and I liked the story very much.

Would you be willing to please provide an excerpt or snippet from Release Me, Julie?
Julie: I've actually been doing that!  The opening of the book is here on Scribd, courtesy of Random House:
And I did a daily page reveal leading up to and including January 1, the day the book came out.  If you go to the following link all of the Page Reveal posts are included (though you have to start from the bottom up to read the posts in order.
It actually goes all the way into Chapter Six!  So it's a good long chunk. 🙂
Lea: Will there be a sequel to Release Me?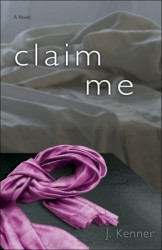 Julie: Yes!!!!  Claim Me (which I'm turning in to my editor in just a few days) and Complete Me.  And both will be out in 2013!!!
Lea: I'm looking forward to the reads.

What can readers look forward to next from the desk of J. Kenner, or, Julie Kenner, or, J. K. Kenner? 😉
Julie: The next two in the Stark trilogy, obviously.  And I also have a sixth demon hunting  soccer mom book coming out very, very soon.  I was fortunate enough to get the rights back to most of my demon hunting soccer mom books, so I've delayed the publication of book 6 (Pax Demonica) until I get the earlier books back on sale. (I'd planned to put it out in 2012, but I wasn't expecting the rights thing.  Kate's fans are waiting, so that's tops on my priority list!)
And I'll be indie pubbing my urban fantasy series, The Blood Lily Chronicles and some new superhero novellas.
And, finally, doing the third book in my reluctant vampire YA.  All of that should happen in 2013!
Lea: You are a busy lady! 🙂 Julie, thank you so much for joining us here today it's been such a pleasure to chat with you and good luck with Release Me!!
Julie: Thank you so much for having me!
Where to find Julie:
Website  | Twitter | Facebook: http://www.facebook.com/jkennerbooks or http://www.facebook.com/juliekennerbooks or http://www.facebook.com/jkbeckbooks
~~~~~~~~~~~~~~~~~~~~~~~~~~~~~~~~~~~~~~~~
~*~*Giveaway*~*~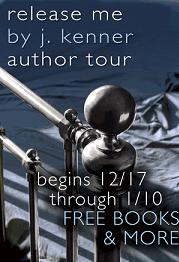 Random House has generously offered a paper copy of RELEASE ME to one lucky commenter! *US entries only please*
We at Booklovers are offering a copy of RELEASE ME from The Book Depository to one lucky commenter! *International Entries Accepted*
Please Check The Book Depository's list of countries for free delivery.*
All you have to do is leave a meaningful comment or a question for Julie
(You can read our full giveaway policy here)
Please leave us a way to contact you.
(Email in blogger profile or twitter name – no way to contact you – no entry).
Giveaway ends on Saturday, January 12, 2013; and we will announce the winner on Sunday.
Good luck!