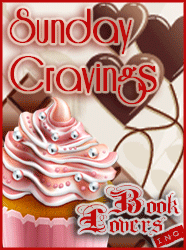 Hello my fellow Book Lovers! How was this week for you? Any interesting books you read and want to share with us?
Next week, is one really, and I mean really, busy week, bookwise. There are so many books being published that to be honest, I'm glad I saved up some money, because surely, there are way too many interesting titles to pick just a couple 🙂
So, let's start!
Stella: Sex and the Single Fireman by Jennifer Bernard
The toughest captain on the East Coast, single father Rick Roman has come thousands of miles to San Gabriel to put an end to the "Bachelor Firemen" media hype. But when a stunning woman he nearly hooked up with in Reno turns out to be a firefighter from his new station, Roman realizes it's going to be tough keeping the tabloids at bay.

But there's even more Sabina isn't telling him. Before dedicating her life to battling blazes, Sabina led a very different life, one that made her famous. The last thing she wants is to have her secret exposed. The papers, bloggers, and TV gossips will have a field day with that—especially when they sense the obvious sexual heat between Sabina and Chief Roman, who's torn between firing her…and falling in love with her!
I have read and enjoyed the 1st book in the series and can't believe I missed the second one, so I think I'll have to catch up pronto 😉
Caro: One Good Earl Deserves a Lover by Sarah MacLean
The second in the incredible new Rules of Scoundrels series from New York Times bestselling author Sarah MacLean.

Lady Philippa Marbury is odd. The bespectacled, brilliant fourth daughter of the Marquess of Needham and Dolby cares more for books than balls, flora than fashion and science than the season. Nearly engaged to Lord Castleton, Pippa wants to explore the scandalous parts of London she's never seen before marriage. And she knows just who to ask: the tall, charming, quick-witted bookkeeper of The Fallen Angel, London's most notorious and coveted gaming hell, known only as Cross.

Like any good scientist, Pippa's done her research and Cross's reputation makes him perfect for her scheme. She wants science without emotion—the experience of ruination without the repercussions of ruination. And who better to provide her with the experience than this legendary man? But when this odd, unexpected female propositions Cross, it's more than tempting . . . and it will take everything he has to resist following his instincts—and giving the lady precisely what she wants.
I love Sarah MacLean's writing. Her books are always funny, sexy and just plain riveting. I'm really looking forward to this one.
Stella: When She Said I Do by Celeste Bradley
Caught in a rainstorm, Miss Calliope Worthington takes shelter in a seemingly abandoned mansion. But when she finds a string of pearls in a dusty chest, she is caught red-handed by the house's reclusive owner—Mr. Ren Porter—a fiery demon of a man who demands that Callie pay for the necklace…with her innocence.

When he first lays eyes on the beautiful trespasser, Ren mistakes her for an angel. But when he realizes Callie is a thief, he strikes a bargain she cannot refuse. She must take his hand in marriage and pay him back in full: one night of passion for each stolen pearl. But when Callie surrenders to his desires—night after wicked night—he awakens something deep inside of her. Something powerful and passionate. Like a fairy tale come true, the monster she married has become the man she loves…when she said I do.
I love these kind of setups, and since the last heroine caught red.-handed by sexy hero bargain HR was quite a disappointment I hope this one will be yummy 😀
Stella: When She Was Wicked by Anne Barton
Some rules simply beg to be broken…

A dressmaker in London's busiest shop, Miss Anabelle Honeycote overhears the ton's steamiest secrets—and (occasionally) uses them to her advantage. It isn't something she's proud of, but the reluctant blackmailer needs the money to care for her gravely ill mother. To make up for her misdeeds, Anabelle keeps to a firm set of rules:

• Never request payment from someone who cannot afford it.
• Never reveal the secrets of a paying client.
• Never enter into any form of social interaction with a client.

Her list keeps her (somewhat) honest—until she encounters Owen Sherbourne, the Duke of Huntford. Not only does Owen nip Anabelle's extortion plans in the bud, the devilishly handsome Duke soon has the sexy seamstress dreaming of more than silks and satins. With Owen, Anabelle enjoys pleasures she never imagined . . . until a scandal from the past resurfaces. Now her rules could mean his family's ruin. Owen's searing kisses carry the promise of passion, but how will he react when Anabelle's most devastating secret is finally revealed?
I have to confess I would love to read this book for its unique and intriguing heroine. In that short blurb my interest was piqued and I would love to learn more about this extortionist heroine 😉
What about your Sunday Cravings for this week?