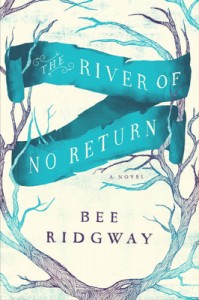 Format read: ebook provided by NetGalley
Genre: Science Fiction
Release Date: Apr. 23, 2013
Number of pages: 464 pages
Publisher: Dutton Adult
Formats available: ebook, hardcover
Purchasing Info: Author's Website | Publisher's Website | Amazon | B&N | Kobo | Book Depository US | Book Depository (UK)

"You are now a member of the Guild. There is no return." Two hundred years after he was about to die on a Napoleonic battlefield, Nick Falcott, soldier and aristocrat, wakes up in a hospital bed in modern London. The Guild, an entity that controls time travel, showers him with life's advantages. But Nick yearns for home and for one brown-eyed girl, lost now down the centuries. Then the Guild asks him to break its own rule. It needs Nick to go back to 1815 to fight the Guild's enemies and to find something called the Talisman.

In 1815, Julia Percy mourns the death of her beloved grandfather, an earl who could play with time. On his deathbed he whispers in her ear: "Pretend!" Pretend what? When Nick returns home as if from the dead, older than he should be and battle scarred, Julia begins to suspect that her very life depends upon the secrets Grandfather never told her. Soon enough Julia and Nick are caught up in an adventure that stretches up and down the river of time. As their knowledge of the Guild and their feelings for each other grow, the fate of the future itself is hanging in the balance.
My Thoughts:
Too many reviewers start by saying that The River of No Return reminds them of Audrey Niffenegger's The Time Traveler's Wife. I may be the last lover of time-travel stories that has not read that book.
Instead, The River of No Return reminded me inexorably of the late, lamented Kage Baker's awesome novels of The Company. Especially the early ones when it was clear that she was still having fun and before Mendoza became such a tragic figure in her own life.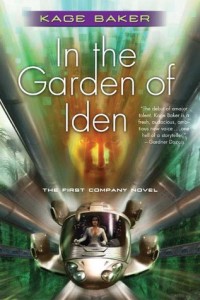 Why? Because at the heart of both Kage Baker's series (start with In the Garden of Iden) and The River of No Return there is an organization, at war, oh so definitely at war within itself, that is attempting to control the flow of time. And the knowledge about how to manipulate time. There are operatives, and there are secrets, and inevitably, there are lies.
In both Kage Baker's stories and The River of No Return, the organizations see a time in the future when their organizations come to an end, and believe their end represents the end of the world, as opposed to merely the end of the world as they know it.
They definitely do not feel fine about what is coming, and they are trying everything, including breaking all their own rules, to prevent that end.
In The River of No Return, we see the story through the eyes of Nick Davenant, a man who starts his life as the Marquess of Blackdown, and should have died in battle during the Napoleonic Wars. Instead, he instinctively jumps time at the moment of his impending death, into the arms of "The Guild", and into the 21st century. He's told that he cannot return, and given more than enough money to keep him happy in our brave new century.
Then suddenly The Guild decides they need him to be Blackdown again. So they politely inform him that every rule they taught him was a lie. And they send him back, expecting him to be just as compliant back in his own time as he was here.
In his own time, he was never a compliant man. Especially not when threatened at gunpoint. After all, he has already died once. All they can do is kill him again.
And he has learned, once and for all, that The Guild is not to be trusted. Perhaps their adversaries are.
Verdict: This is a story with multiple layers. The overarching story is the war between The Guild and their opposing force, the Ofan. The Guild believes that time-travelers should be kept in the dark about their gifts, and the Ofan believes that the talent should be trained and exercised.
If anyone else sees this as a Time War a la Doctor Who, raise your hands.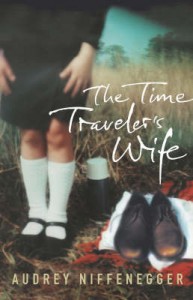 There is also a love story in the 19th century, that has elements of a Regency romance, but that's not the whole story either. Julia Percy starts out as a slightly unconventional woman of her time, but discovers that she is a key player in the time war. She is not a fixed point in time the way that the heroine is in The Time Traveler's Wife, if I understand that plot correctly.
Julia starts out the story being acted upon, and ends the book having great agency of her own. She takes control of her own life, and it makes her a much more interesting character than she would be if she stayed in the Regency mold.
Both sets of time travelers are operating in the dark, and the story occasionally gets murky because of it. There are plots within plots within plots, and sometimes the only way to keep things straight is to just follow Nick and Julia.
The author has made Nick and Julia's story extremely well worth following.

I give  The River of No Return by Bee Ridgway 4 and 1/2 shining stars!
***FTC Disclaimer: Most books reviewed on this site have been provided free of charge by the publisher, author or publicist. Some books we have purchased with our own money and will be noted as such. Any links to places to purchase books are provided as a convenience, and do not serve as an endorsement by this blog. All reviews are the true and honest opinion of the blogger reviewing the book. The method of acquiring the book does not have a bearing on the content of the review.