Good morning everybody!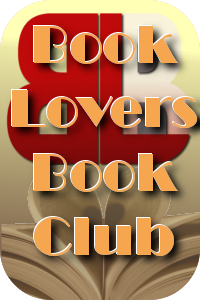 It is now time to reveal the how the July votes went!
July's book will be:
Soulless by Gail Carriger
First, she has no soul. Second, she's a spinster whose father is both Italian and dead. Third, she was rudely attacked by a vampire, breaking all standards of social etiquette.

Where to go from there? From bad to worse apparently, for Alexia accidentally kills the vampire – and then the appalling Lord Maccon (loud, messy, gorgeous, and werewolf) is sent by Queen Victoria to investigate.

With unexpected vampires appearing and expected vampires disappearing, everyone seems to believe Alexia responsible. Can she figure out what is actually happening to London's high society? Will her soulless ability to negate supernatural powers prove useful or just plain embarrassing? Finally, who is the real enemy, and do they have treacle tart?
This month we will also be continuing the Farseer Trilogy by Robin Hobb with the second installment, Royal Assassin.
Young Fitz, the illegitimate son of the noble Prince Chivalry, is ignored by all royalty except the devious King Shrewd, who has had him tutored him in the dark arts of the assassin. He has barely survived his first, soul-shattering mission, and returns to the court where he is thrown headfirst into the tumult of royal life. With the King near death, and Fitz's only ally off on a seemingly hopeless quest, the throne itself is threatened. Meanwhile, the treacherous Red Ship Raiders have renewed their attacks on the Six Duchies, slaughtering the inhabitants of entire seaside towns. In this time of great peril, it soon becomes clear that the fate of the kingdom may rest in Fitz's hands–and his role in its salvation may require the ultimate sacrifice.
This month will also hold a little more incentive for those who are hesitant about joining our Book Club. I am renewing an idea started on Blogs With Bite, founded by Parajunkee and later taken over by me. This month we will have a Top Reviewer, the winner of this prestigious title will not only get bragging rights, but any book from the Book Depository valued at $10USD or less.
To enter you must:
Read the book
Review the book – review must be at least 300 words
Post the review somewhere – your own blog, Goodreads, Amazon etc
Somewhere in the review you must have the words "Book Lovers Book Club" with a link back to this page
Post the link to the linky page that will go up two Monday's from now
All reviews must be in English (I know we are an international blog but I am only fluent in the Queen's English, Australian and Sarcasm), all reviews must be your own original work. All reviews must be posted and added to the linky page before 11:59PM on 31st of July
Did you read Assassin's Apprentice in June? Are you continuing the series in July?