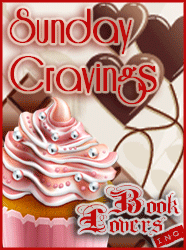 Hello Book Lovers! I'm filling in for Anna while she's buried in wedding preparations. After burning through many must reads last week, I'm bound-and-determined to get a little sleep. But publishers just keep on releasing more books! Time to add to our never-ending TBR piles. Up this week….
Stella: What the Bride Wore by Jade Lee.
Grant Benton, Earl of Crowle, finally has the funds he always pretended to have, and what he wants now is a woman. That woman is Lady Irene Knopp, who spends her days helping debutantes plan their weddings. A recent widow, Irene longs for love again, but she's afraid to risk her heart, especially to the notorious Grant Benton.
I just read my very first Jade Lee story, Winning a Bride, the #2.5 novella in her Bridal Favors series. It was lovely. I loved the fesity, unorthodox heroine and the wonderfully tortured hero, so I'm excited and can't wait to read What the Bride Wore the next book in the series!
Marlene: Heart Fortune by Robin D. Owens.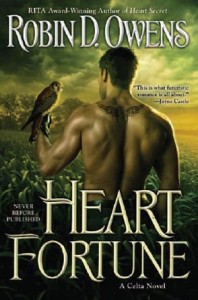 Jace Bayrum has always been a loner. Concerned more with getting an adrenaline fix and making money to live on his own, Jace cares little for family ties or matters of the heart. On the other hand Glyssa Licorice, Jace's former fling and true mate, is both loving and loyal. She is determined to track down her HeartMate and have him claim her.

After hearing that Jace has been involved in an accident, Glyssa sets out to find him, departing for the excavation site of the lost starship Lugh's Spear. Though her goal is to help Jace and finesse him into recognizing her as his mate, the excavation itself draws her in…

Thrust by fate into working side-by-side, Jace and Glyssa's electric connection from years before sparks once more. She intrigues him, and Jace begins to realize that a HeartMate can make a difference. And one as magnetic as Glyssa could be exactly what he has been searching for…
I adore Owens' Celta series. Full stop. This is a lost colony futuristic romance with paranormal elements, and there's something about the world that Owens has created that pulls me in every single time. It could have something to do with the fams, the telepathic animals who are not all cats. The romantic couple are often fated mates, but they still have to court each other, and some don't make it. Celta has a long and sometimes sad history. Both the heroes and the heroines are strong, because the society is set up create worldly rank based on psychic abilities. It just works for me, and a whole lot of other people. My copy is pre-ordered, and I don't do that often.
Amanda: Love on a Midsummer Night by Christy English.
The charming, dissolute Raymond, Earl of Pembroke, is the most notorious rake in London. Home from the war against Bonaparte's forces, he spends his life gaming, drinking and bedding courtesans, trying to forget the only woman he ever loved.

Arabella, Duchess of Hawthorne, is the woman who betrayed him. Forced into a marriage with an old man against her will ten years before, Arabella never saw Pembroke again. But now her elderly husband is dead, and the new Duke of Hawthorne wants to force her into his bed.

Desperate, Arabella goes to Pembroke in the dark of night and begs for his help and protection. In spite of his anger and bitterness, Pembroke can not turn his old love away. He and Arabella journey to Derbyshire during the midsummer festival to escape the marauding duke. Arabella and Pembroke find that their attraction for each other has not diminished, but has grown to a conflagration beyond their control. They find themselves falling under an enchantment, caught in a dream from which they never want to wake.
I do love Shakespeare retellings. As I've always loved Shakespeare. And Midsummer Night's Dream is my favourite of all the Shakespeare plays/stories/retellings.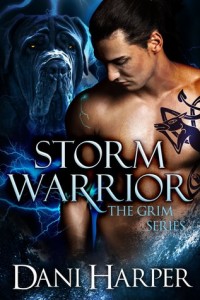 Amanda (again): Storm Warrior by Dani Harper.
Enslaved for millennia by the masters of the Welsh faery realm, the fierce Celtic warrior Rhys is doomed to wander the earth forever. But when a brave beauty unwittingly breaks the enchantment, he is drawn into a strange new world…and an all-consuming desire.

Sensible Morgan doesn't believe in magic—until a mysterious being saves her from a fate worse than death, and life as she knows it changes forever. Now the man of her dreams has become flesh and blood, igniting a spark in Morgan's soul which science cannot explain. But even a love that transcends time may not be strong enough to withstand the power of an ancient curse.

From the best-selling author of Changeling Moon, this stirring novel of passion and magic launches an addictive new series for fans of paranormal romance.
The first thing I read about this series was that it was "more fantasy than romance." This was a bad thing according to that particular reader – but it's the entire reason I now want to read this book.
What are your Sunday Cravings this week? (If you don't have any, may I suggest you try downloading the Free Five Years of Speculative Fiction at Tor? Because you can never read too much SF.)