Good morning everybody!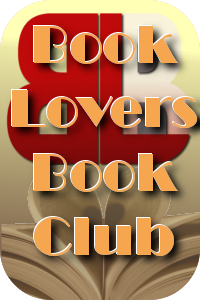 It is now time to reveal the how the July votes went!
August's book will be:
Seraphina by Rachel Hartman
Four decades of peace have done little to ease the mistrust between humans and dragons in the kingdom of Goredd. Folding themselves into human shape, dragons attend court as ambassadors, and lend their rational, mathematical minds to universities as scholars and teachers. As the treaty's anniversary draws near, however, tensions are high.

Seraphina Dombegh has reason to fear both sides. An unusually gifted musician, she joins the court just as a member of the royal family is murdered—in suspiciously draconian fashion. Seraphina is drawn into the investigation, partnering with the captain of the Queen's Guard, the dangerously perceptive Prince Lucian Kiggs. While they begin to uncover hints of a sinister plot to destroy the peace, Seraphina struggles to protect her own secret, the secret behind her musical gift, one so terrible that its discovery could mean her very life.

In her exquisitely written fantasy debut, Rachel Hartman creates a rich, complex, and utterly original world. Seraphina's tortuous journey to self-acceptance is one readers will remember long after they've turned the final page.
This month we will also be finishing the Farseer Trilogy by Robin Hobb with the third and final installment, Assassin's Quest.
From an extraordinary new voice in fantasy comes the stunning conclusion to the Farseer trilogy, as FitzChivalry confronts his destiny as the catalyst who holds the fate of the kingdom of the Six Duchies…and the world itself.

King Shrewd is dead at the hands of his son Regal. As is Fitz–or so his enemies and friends believe. But with the help of his allies and his beast magic, he emerges from the grave, deeply scarred in body and soul. The kingdom also teeters toward ruin: Regal has plundered and abandoned the capital, while the rightful heir, Prince Verity, is lost to his mad quest–perhaps to death. Only Verity's return–or the heir his princess carries–can save the Six Duchies.

But Fitz will not wait. Driven by loss and bitter memories, he undertakes a quest: to kill Regal. The journey casts him into deep waters, as he discovers wild currents of magic within him–currents that will either drown him or make him something more than he was….
Will you be joining us in finishing off the Farseer Trilogy? Have you enjoyed it?