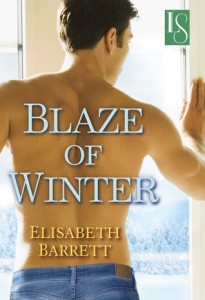 Format Read: ebook provided by NetGalley
Number of Pages: 310 pages
Release Date: September 10, 2012
Publisher: Loveswept
Genre: Contemporary Romance
Series: Star Harbor #2
Formats Available: ebook
Purchasing Info: Amazon | B&N | Kobo | Author's Website | Publisher's Website
Book Blurb:
Frustrated with her job in Boston, social worker Avery Newbridge welcomes the opportunity to reassess her life when family asks her to help manage the Star Harbor Inn. Trying to figure out her future is overwhelming enough, but she doesn't count on distraction in the form of one Theo Grayson, the gorgeous, green-eyed author who she knows is trouble from the moment he saunters into the inn.

Not only does he have a talent for writing swashbuckling adventures, but Theo also has a soft spot for big-hearted damsels in distress, especially a woman who's great at helping …

2 Stars,Elisabeth Barrett,featured,Review,The Rocket Lover

14 Nov 2012

3 comments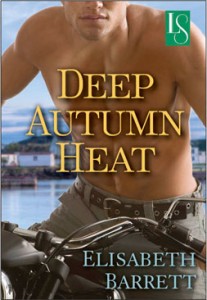 Format Read: e-book provided courtesy of Publisher for Review
Length: 300 pages
Genre: Contemporary Romance
Series: Star Harbor Book 1
Release Date: July 9, 2012
Publisher: Random House / Loveswept
Formats Available: eBook, Kindle, Nook
Purchasing Info: Publisher, Author's Website, Goodreads, Kindle, Nook, iBooks
Book Blurb:
In this sexy new Star Harbor romance series, featuring the too-tempting Grayson brothers, a celebrity chef turns up the heat for a local café owner—and things start to sizzle.

Lexie Meyers decides there's nothing sweeter than watching Sebastian Grayson's perfect, wicked mouth devour her coconut cake. He's hot, he's hungry, and he's sizing her up like she's the best thing on the menu. But she's been burned in the past and flings just aren't her thing. Too bad Sebastian can't resist a challenge.

Worldly, famous, and notorious with the ladies, Seb had planned a weekend of fishing and relaxation with his brothers. Until Lexie, …

3 1/2 Stars,Elisabeth Barrett,featured,Review,The Danger Lover

25 Jun 2012

4 comments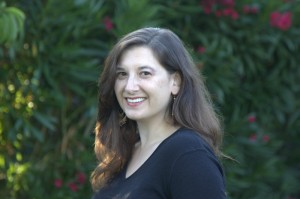 We are excited to welcome author Elisabeth Barrett to BLI today. Elisabeth is here to celebrate celebration her forthcoming novel Deep Autumn Heat which will be available ebook format from Loveswept/Random House on July 9, 2012! Deep Autumn Heat is the first novel of Elisabeth's Star Harbor series and introduces the sexy Grayson brothers, specifically Master Chef Sebastian Grayson. Eisabeth is going to talk about a topic that is a favorite for many of us romance lovers – alpha males…specifically EntitledAlpha males.
Take it away Elisabeth!
The Entitled Alpha:
I've been thinking a lot about alpha males lately, in large part due to the discussions I've been having with fellow authors regarding the nature of the alpha/beta dichotomy. I enjoy reading about both types of men, and I don't think that the line between alpha and beta is as clear-cut as many would like to believe. Good …