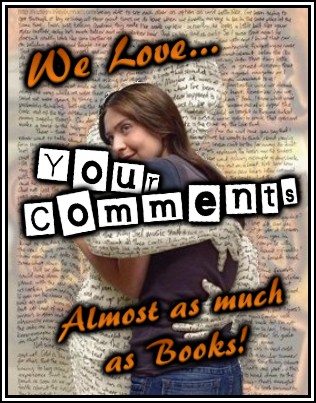 The winner of our We Love Your Comments Giveaway for June is … Laura who commented on our Dual Review: Tempting the Best Man by J. Lynn post:
Laura June 27, 2012 at 11:45 am Thank you so much for posting this great review! I LOVE Jennifer L. Armentrout's YA work, and had no idea she was using a different name for adult stuff. Cannot wait to read this one! Thanks!
Congratulations! An email will been sent to you. Please email us back in the in the next 72 hours to claim your price.
We will now start counting for August. Here again the rules:
We thought long and hard about how we should show you, the readers of Book Lovers Inc how much we appreciate your input and interaction. We are happy and grateful for every comment cuz we know how it is to …