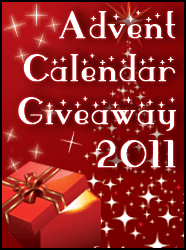 Welcome to the 5th day of Book Lovers Inc Advent Calendar. Each day we will offer you one great read in a giveaway on all 24 days till Christmas.
Today you will have the chance to win a copy of After Midnight, by Sarah Grimm, one of my favorite reads of 2011. After Midnight is an emotional, beautifully constructed contemporary romance about Isabeau Montgomery, a piano virtuoso who has had a tragic life and Noah Clark, a famous rock musician. I quickly became captivated by Ms. Grimm's vivid descriptive prose and exemplary characterization. Noah is 41, has learned from his fame and has matured. His persistence while wooing Isabeau along with his compassion and tenderness toward her is extremely touching. I found reading about their journey toward eventual happiness to be unique and memorable. This book quickly found it's way to my keeper shelf. 🙂
Length: 284 pages
Genre: Contemporary Romance
Series: Midnight Series Book I
Release Date: September 30, 2011
Publisher: Wildrose Press
Formats Available: e-Book, Paperback, Kindle
Purchasing Info: Publisher, Publisher e-Book, Author's Website, Goodreads, Amazon, Kindle
Book Blurb:
Thirteen years—that's how long Isabeau Montgomery has been living a lie. After an automobile accident took her mother's life, Izzy hid herself away, surviving the only way she knew how. Now she is happy in her carefully reconstructed life. That is until he walks through the door of her bar…

Black Phoenix singer/front man Noah Clark came to Long Island City with a goal–one that doesn't include an instant, electric attraction to the dark-haired beauty behind the bar. Coaxing her into his bed won't be easy, but he can't get her pale, haunted eyes nor her skill on the piano out of his head.

Can Noah help Isabeau overcome the past? Or will her need to protect her secret force her back into hiding and destroy their chance at happiness?
The Review:
After Midnight was a compelling, sensual page-turner and I was sorry when it concluded… Read the rest of the review.
~~~~~~~~~~~~~~~~~~~~~~~~~~~~~~~~~~~~~~~~
~*~*Giveaway*~*~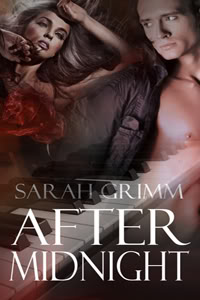 Thanks to Sarah's generosity, we have one print copy of After Midnight for one lucky commenter!
All you have to do is tell us if you enjoy reading holiday themed stories over the festive season?
(You can read our full giveaway policy here)
Please leave a valid email when placing your comment so we can inform you if you win.

This giveaway is open to everyone!
Giveaway ends on Saturday, December 17, 2011; and we will announce the winner on Sunday.
Good luck!