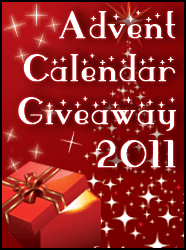 Welcome to the 12th day of Book Lovers Inc Advent Calendar. Each day we will offer you one great read in a giveaway on all 24 days till Christmas.
Today you will have the chance to win a copy of one of my favorite contemporary reads for this year that is none other than A Lot Like Love by Julie James. Needless to say, that as soon as I got in my hands my first book by Julie James, she immediately became one of my favorite contemporary romance authors! She's plainly that amazing an author! And especially her FBI series is drool worthy! The way Julie combines the romantic element with the suspense in her stories make them even more appealing and the fact that we are talking about FBI agents that are staring in her series, that in my book makes her stories a must read! What can I say? I have a thing for FBI agents!
But hey, our surprises for today, don't end here! Julie James is so amazing that she's offering not only one but two copies of A Lot Like Love for two of you!
Thank you so, so much Julie!
Purchase Info: Author's Website, Goodreads, Book Depository, Amazon.com, Borders, Barnes & Noble, Powell's, IndieBound, Chapters, Kindle, Nook.

Book Blurb:
As the daughter of a billionaire and the owner of the city's top wine store, Jordan Rhodes is invited to the most exclusive parties in Chicago. But there's only one party the FBI wants to crash: the charity fundraiser of a famous restaurateur, who also happens to launder money for the mob. In exchange for her brother's release from prison, Jordan is going to be there—with a date supplied by the Bureau.

As the top undercover agent in Chicago, Nick McCall has one rule: never get personal. This "date" with Jordan Rhodes is merely an assignment— one they're both determined to pull off even if they can't be together for five minutes before the sarcasm and sparks begin to fly. But when Nick's investigation is compromised, he and Jordan have no choice but to pretend they're a couple, and what starts out as a simple assignment begins to feel a lot like something more
The Reviews:
Anna: A Lot Like Love was amazing! Once more,Julie James delivered a fun and full of suspense story that just grabbed me from the first page Read the rest of the review.
Lea: While it always seems a long wait between novels for Julie James fans, I for one am assured of one thing, a GREAT time. Once I started reading A Lot Like Love, I couldn't put it down Read the rest of the review.
~~~~~~~~~~~~~~~~~~~~~~~~~~~~~~~~~~~~~~~~
~*~*Giveaway*~*~

Thanks to Julie we have two copies of A Lot Like Love for two lucky commenter!
All you have to do is tell us your favorite Christmas story as a kid.
(You can read our full giveaway policy here)
Please leave a valid email when placing your comment so we can inform you if you win.
This giveaway is open to everyone!
Giveaway ends on Saturday, December 24th and we will announce the winner on Sunday.
Good luck!