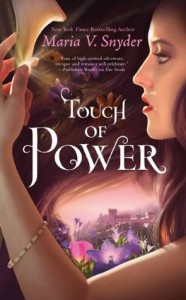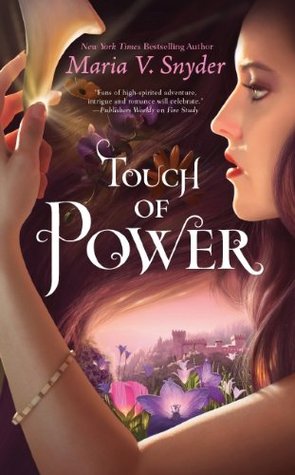 Format Read: e-ARC from NetGalley
Number of Pages: 394 pages
Release Date: December 20th 2011
Publisher: Mira
Series: Healer Book 1
Formats Available: Paperback, e-book, Kindle edition
Purchasing Info: Amazon.com, Book Depository,Barnes&Noble, Author's Website, Goodreads, Publisher

Book Blurb:
Laying hands upon the injured and dying, Avry of Kazan assumes their wounds and diseases into herself. But rather than being honored for her skills, she is hunted. Healers like Avry are accused of spreading the plague that has decimated the Territories, leaving the survivors in a state of chaos.

Stressed and tired from hiding, Avry is abducted by a band of rogues who, shockingly, value her gift above the golden bounty offered for her capture. Their leader, an enigmatic captor-protector with powers of his own, is unequivocal in his demands: Avry must heal a plague-stricken prince—leader of a campaign against her people. As they traverse the daunting Nine Mountains, beset by mercenaries and magical dangers, Avry must decide who is worth healing and what is worth dying for. Because the price of peace may well be her life….
My Thoughts:
Touch of Power wasn't just good or amazing…It was plainly brilliant!I love Maria V. Snyder's work and think she is one of the best fantasy writers out there and with her new series,she just confirms it!
As soon as I started reading Touch of Power I just couldn't put the book down for any reason. I was glued to the story,and my e-reader was like second skin for the day it took me to finish it! Maria V. Snyder's writing style is amazing!She creates such intricate worlds,so imaginative and so well structured,that even though she throws her readers immediately into the world she creates,you have no trouble whatsoever to follow the story.
Once more,Snyder created an intricate world,with its own politics and structure and set her story amidst a very turning point for that world.Her heroes struggle to survive and to set things right in a world that everything changes rapidly. One thing I always admire in Snyder's books are the descriptions of the heroes' journeys.She manages to take me along with her characters on every dangerous journey and that's something I love and unfortunately not every writer can do.
The characters, both main and secondary are well-developed,each one of them with a full background and a consistency, making it impossible to not connect with them. Avry is smart,kind-hearted,independent and strong and among my favorite female leading characters,much like Yelena was.Kerrick is stubborn,mysterious,smart and a man you can't possibly resist to!Although,I have a slight complain here…Smacking Avry in the beginning of the story wasn't his best moment and either way it's a personal thing and I have zero tolerance towards even minor abuse,so I really didn't like reading that.And no matter how much I really liked and enjoyed reading about Kerrick,that incident sort of stuck in my head…
All in all,Maria V. Snyder is back with a fantasy series that will make her older readers want to re-read her previous series (at least I seriously consider doing so!) and her new readers want to grab immediately whatever she has written until now! And, all her books worth it!They are simply fantastic!

I give Touch of Power 5 Bookies
***FTC Disclaimer: Most books reviewed on this site have been provided free of charge by the publisher, author or publicist. Some books we have purchased with our own money and will be noted as such. Any links to places to purchase books are provided as a convenience, and do not serve as an endorsement by this blog. All reviews are the true and honest opinion of the blogger reviewing the book. The method of acquiring the book does not have a bearing on the content of the review.