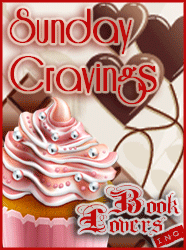 Happy Sunday Book Lovers all around the world! How are you? How was your weekend? Are you ready for July?
We are here for another weekend to highlight all those titles that are scheduled for release the week to come and we can't help but drool all over 🙂 And this week has a variety of titles to satisfy all our appetites! So, let's start!
Susi and Jackie: Grave Memory by Kalayna Price
When the dead need to talk, Alex Craft is always ready to listen…

As a Grave Witch, Alex solves murders by raising the dead—an ability that comes at a cost, and after her last few cases, that cost is compounding. But her magic isn't the only thing causing havoc in her life. While she's always been on friendly terms with Death himself, things have recently become a whole lot more close and personal. Then there's her sometime partner, agent Falin Andrews, who is under the glamour of the Winter Queen. To top everything off, her best friend has been forever changed by her time spent captive in Faerie.

But the personal takes a backseat to the professional when a mysterious suicide occurs in Nekros City and Alex is hired to investigate. The shade she raises has no memory of the days leading up to his brutal ending, so despite the very public apparent suicide, this is murder. But what kind of magic can overcome the human will to survive? And why does the shade lack the memory of his death? Searching for the answer might mean Alex won't have a life to remember at all…
Susi: Over the years I seem to have lost my love for urban fantasy but there are still some series out there which I just can't let go b unread- The Alex Craft novels are one of those. Price has a great way of tell a tale and she always leaves me glued to the pages. I love her twist and her characters kick major ass.
Jackie: Grave Memory by Kalayna Price is my pick. Some of the story elements are reminiscent of Stacia Kane's Chess Putnam, but where Kane's world is dark, Price's is a mixed bag and filled with some quirky humour from the main character, Alex Craft. There's always a lot of things going on in the stories, so it makes for a fast paced, entertaining read. And her love life makes for lots of fun too.
Marlene: God Save the Queen by Kate Locke
Queen Victoria rules with an immortal fist.

The undead matriarch of a Britain where the Aristocracy is made up of werewolves and vampires, where goblins live underground and mothers know better than to let their children out after dark. A world where being nobility means being infected with the Plague (side-effects include undeath), Hysteria is the popular affliction of the day, and leeches are considered a delicacy. And a world where technology lives side by side with magic. The year is 2012 and Pax Britannia still reigns.

Xandra Vardan is a member of the elite Royal Guard, and it is her duty to protect the Aristocracy. But when her sister goes missing, Xandra will set out on a path that undermines everything she believed in and uncover a conspiracy that threatens to topple the empire. And she is the key-the prize in a very dangerous struggle.
Steampunk, undead, werewolves, vampires. It just looks cool. And she ran all out of copies at her signing at ALA, so I'm hoping they'll send me a copy from the conference. But that's hit or miss.
Susi: Archer's Lady by Moira Rogers
She's looking for redemption. He doesn't believe in it.

Accused of betraying the Bloodhound Guild, Archer's only chance to regain the trust of his fellow hounds is to earn it–one dangerous job at a time. Crystal Springs may be the worst yet. The town has been deserted by all but the poor and the desperate, yet the vampires stalking the edges of the settlement haven't closed in for the kill. Question is, why?

Grace Linwood, professional liar, has been hiding under the guise of a border schoolteacher for so long, she's almost fallen for her own con. The frontier was supposed to be her chance at a respectable life, but now the cowardly part of her wants to flee. When Archer catches her considering a run for safety, she knows it's only a matter of time before he sees through her charade.

They become reluctant allies in the quest to uncover the mysteries of Crystal Springs, but every unraveled knot ties them closer together. They both know their pasts are too shattered to hope for a future–until their investigation uncovers a secret. One that could make betraying the Guild their only path to redemption.
I do ADORE these Bloodhounds- seriously a great series- a great plot, heartbreaking characters and exactly teh right amount of sexy times. And people look at this cover! It's fabulous and might even be my current background on the phone- I'm all for getting into the mood. *g*
What about your Sunday Cravings for this week?
Have a nice remainder of the weekend everyone 🙂