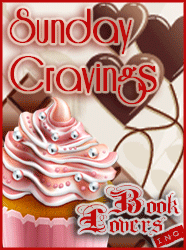 Hello Book Lovers all around the world! We're her for another week to highlight all those new releases that we can't wait to get our hands on and this week, is a hard one, believe me! There are so many scheduled releases and from so many different genres, that I'm pretty sure you're having difficulty to pick just one or two of them 😛

Stella: Gunmetal Magic by Ilona Andrews
Some people have everything figured out — Andrea Nash is not one of those people. After being kicked out of the Order of Knights of Merciful Aid, Andrea's whole existence is in shambles. All she can do is try to put herself back together, something made easier by working for Cutting Edge, a small investigative firm owned by her best friend, Kate Daniels.

When several shapeshifters working for Raphael Medrano — the male alpha of Clan Bouda and Andrea's former lover — die unexpectedly at a dig site, Andrea is assigned to investigate … and must work with Raphael. As her search for the killer leads her into the secret underbelly of supernatural Atlanta, Andrea knows that dealing with her feelings for Raphael might have to take a backseat to saving the world …
Two of this week's new releases have caught my eye: Gunmetal Magic by Ilona Andrews, because even though I've only read the first 2 Kate Daniels novels I have the whole series as well as their Edge series on my shelves (I like to stock up as you can see), so I'm excited that more books are waiting for me to finally gobble them up when I get to the series 😀
Marlene: An Officer's Duty by Jean Johnson
Jean Johnson—the national bestselling author of the Sons of Destiny novels—returns to the world she introduced in A Soldier's Duty with a terrible vision of the future…

Promoted in the field for courage and leadership under fire, Ia is now poised to become an officer in the Space Force Navy—once she undertakes her Academy training. But on a trip back home to Sanctuary, she finds the heavyworld colony being torn apart by religious conflict. Now Ia must prepare her family and followers to secure the galaxy's survival. Her plan is to command a Blockade Patrol ship. Her goal, to save as many lives as she can. But at the Academy, she discovers an unexpected challenge: the one man who could disrupt those plans. The man whose future she cannot foresee…
This has been on my wishlist since the second I finished the first book in the series, A Soldier's Duty, which was awesome. If John Scalzi's terrific science fiction debut is Old Man's War, A Soldier's Duty could be titled Young Woman's War, but with a twist. The "young woman" can see the future, so she knows what's going to happen, but it can only happen if she makes it happen. And her war is to save as much of humanity as possible. The first book was so excellent, I'll be downloading this the minute it's available.
Caro: The Care and Feeding of Stray Vampires by Molly Harper
Iris Scanlon, Half-Moon Hollow's only daytime vampire concierge, knows more about the undead than she'd like. Running all their daylight errands—from letting in the plumber to picking up some chilled O neg—gives her a look at the not-so-glamorous side of vampire life. Her rules are strict; relationships with vamps are strictly business, not friendship—and certainly not anything else. But then she finds her newest client, Cal, poisoned on his kitchen floor, and only Iris can help.

Cal – who would be devastatingly sexy, if Iris allowed herself to think that way – offers Iris a hefty fee for hiding him at her place until he figures out who wants him permanently dead. Even though he's imperious, unfriendly and doesn't seem to understand the difference between "employee" and "servant," Iris agrees, and finds herself breaking more and more of her own rules to help him – particularly those concerning nudity.

Turns out what her quiet little life needed was some intrigue & romance—in the form of her very own stray vampire.
Ohhh I want the new molly Harper book!! I'm SO excited. I love how her books are always hilarious. And this is a spinoff from the main series. Yay! I'm ready for hours of laughing out loud fun! *g*
Has: Night Forbidden by Joss Ware
The world is ash, destroyed, and now controlled by Strangers. Survivors live in constant peril. But in the heart of Envy, resistance grows . . .

Somehow Bruno "Fence" Washington survived the apocalypse—emerging from a Sedona cave into a strange and terrible new world . . . fifty years later. Now, scouring the ruined earth for answers about the malevolent Strangers, the former extreme sportsman encounters an Amazonian beauty who calls to his every desire, but whose secret could mean his end.

Ana grew up in the ocean, diving far beneath the waves to the remnants of a world she never knew. Try as she might she can't resist the man who tempts her in ways she never knew possible . . . whose touch elicits truths she swore never to reveal. But the passion between them won't be denied even though it means facing a new evil rising up from the roiling waters to blanket the world in unending night.
Alisha and Has: Moonglow by Kristen Callihan
Once the seeds of desire are sown . . .

Finally free of her suffocating marriage, widow Daisy Ellis Craigmore is ready to embrace the pleasures of life that have long been denied her. Yet her new-found freedom is short lived. A string of unexplained murders has brought danger to Daisy's door, forcing her to turn to the most unlikely of saviors . . .

Their growing passion knows no bounds . . .

Ian Ranulf, the Marquis of Northrup, has spent lifetimes hiding his primal nature from London society. But now a vicious killer threatens to expose his secrets. Ian must step out of the shadows and protect the beautiful, fearless Daisy, who awakens in him desires he thought long dead. As their quest to unmask the villain draws them closer together, Daisy has no choice but to reveal her own startling secret, and Ian must face the undeniable truth: Losing his heart to Daisy may be the only way to save his soul.
Alisha: Book 1 in this series, Firelight, was such an awesome historical paranormal romance. We got introduced to the protagonist in Moonglow, and I must say he drew me in…so I cannot wait to explore his own story.
Stella: Forever and a Day by Jill Shalvis
LOVE CAN HAPPEN IN A HEARTBEAT.

Grace never thought she'd be starting her life over from scratch. Losing everything has landed her in Lucky Harbor, working as a dog walker for overwhelmed ER doctor Josh Scott. But the day his nanny fails to show up, Grace goes from caring for Josh's loveable mutt to caring for his rambunctious kids. Soon Grace is playing house with the sexy single dad…

With so many people depending on him, Josh has no time for anything outside of his clinic and family–until Grace arrives in town. Now this brainy blonde is turning his life inside out and giving a whole new meaning to the phrase "good bedside manner." Josh and Grace don't know if what they have can last. But in a town like Lucky Harbor, a lifetime of love starts with just one day…
My second choice is the new Jill Shalvis Lucky Harbor novel. Do I have to say why? I'm sure those who have read this series need no further reason, but for those who by some cosmic mistake still ahve to discover Jill Shalvis Lucky Harbor series (pick it up! pick it up!) I'll say: droolworthy sexy heroes, adorable, relatable heroines, heartwarming romance, plenty of smexiness and lots of laughter, that's what you'll get with this series! It is one of my favourite contemporary romance series 😀
Marlene: Shadow Rising by Kendra Leigh Castle
Ancient Secrets, Dark Passions…

As one of the Grigori, a noble vampire dynasty shrouded in mystery, Ariane has spent her life hidden away in the desert. Like all of her kind, she is a watcher, fated to observe, forbidden to act. Yet when her best friend, Sammael, vanishes, she defies all rules and flees her safe haven to bring him home.

A shape-shifting assassin for the House of Shadows, Damien Tremaine is hired to locate Sammael. His hunt for the wayward Grigori leads him to Ariane, the rogue vamp who stands between him and his bounty. Damien never lets emotion interfere with his work, but a single touch from the sexy, beguiling vampire shatters his self-control. Drawn together by their common goal, what begins as an alliance of necessity soon becomes one of desire. But when the secret at the dark heart of the Grigori comes to light, Damien and Ariane must make a choice that could bind them eternally…or tear them—and everything they care about—apart.
Castle's Dark Dynasties series is just plain paranormal romance dark chocolate candy scrumptious. There's the whole convoluted vampire politics thing going on, which is always fun. These vamps have clans revolving around particular abilities.So there's a social structure among the vamps. A rising house. Werewolves. So far, each book has dealt with some variation on the forbidden love theme, in the middle of a lot of interesting political machinations. Very cool. I expect more sexy fun from this one.
What about your choices for the week to come. Which books are you dying to get your hands on?