Today we are very excited to welcome back author Addison Fox here at Book Lovers Inc in celebration of her newest release with Entangled Publishing, Merger to Marriage. Merger to Marriage is the second book in the Boardrooms and Billionaire's series featuring a brand new and hot couple who share a hot night together with unexpected consequences. I don't know about you, but I absolutely love unexpected things in my stories 🙂 So, let's welcome Addison and don't forget to check at the end of the post for our giveaway details 🙂
The Joy of Writing Tropes
I'm so excited to spend the day with the Book Lovers crew!
One of the fun things about writing for Entangled is their focus on classic romantic "tropes" in their books – those tried and true plot lines that are fun and juicy and exciting. For my Boardrooms to Billionaires series, I've got three sisters, all at the helm of their family magazine empire. The first book, TEMPTING ACQUISITIONS, was a enemies-to-lovers story. The second book, MERGER TO MARRIAGE, is a secret baby/one-night stand-to-lovers story and I had an absolute blast writing this book.
Holt Turner and Mayson McBride are two wonderful, strong-willed characters who find themselves in the very unexpected position of having both a blazing attraction to each other and a baby on the way. They also both have a heck of a lot of baggage from their parents that they will need to learn to work through – on their own and by trusting in each other.
I'm often asked by people if writing to some of the expectations in the romance genre is hard and I can honestly say
that's where the creativity comes in. How am I going to take a tried-and-true favorite and make it my own? What twists and turns can I craft that will keep people reading my story?
In MERGER TO MARRIAGE, one of the areas I had the most fun playing with was the how to show an unexpected side of my hero and heroine. On the surface, Holt and Mayson look like two people who have everything going for them – wealth and privilege, high powered, interesting jobs and fascinating lives.
Under the surface, both were people struggling with secrets in their lives. Mayson has a large sense of abandonment from her father and works to overcome that in her life. And Holt…oh, poor, sweet, Holt. He's got this uber-alpha exterior but he's so damaged from his thieving mother (who was a BLAST to write!)
I absolutely loved using their one-night stand and the resulting child to force them to come to terms with what they want out of life.
What about you? What are some of your favorite romantic tropes to read? What do you love about them?
Happy Reading!
Addison
About the Author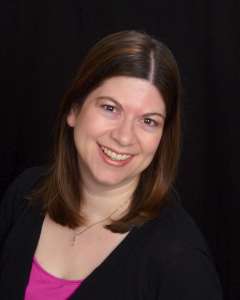 Addison Fox can't remember a time when words weren't a part of her life. An avid reader, she can be found with a book in her hand nearly every time she has a free moment.
Her latest release, MERGER TO MARRIAGE, is the second in her "Boardrooms and Billionaires" trilogy for Entangled Indulgence. Three sisters at the helm of their family magazine empire. Three powerful men who love them.
You can find Addison in various places and she loves to connect with readers!
About the Book
One night of passion…

Mayson McBride has spent the last decade restoring her family's magazine empire with her two sisters. She loves what she does, but she can't shake the feeling something's missing. Which is why she jumps at the chance–incognito–for a single night of no-strings-attached sex with Holt Turner.

A once in a lifetime connection…

Holt's been unable to forget the woman he shared one night of explosive passion, and he's thrilled to get reacquainted with her at a weekend house party. What he doesn't expect are the immediate feelings of need and desire–emotions he keeps firmly in check–upon their reunion.

A forever commitment…

When Mayson and Holt's single night together leads to unexpected consequences, both must decide what matters most. Especially when a threat from Holt's past promises to ruin their relationship before it's barely begun.
~~~~~~~~~~~~~~~~~~~~~~~~~~~~~~~~~~~~~~~~
~*~*Giveaway*~*~
There are TWO giveaways:
Blog Giveaway
Entangled Publishing has generously offered an ebook copy of Merger to Marriage to one lucky commenter!
All you have to do is leave a meaningful comment.
This giveaway is open to all!
(You can read our full giveaway policy here)
Please be sure to include a valid email address in the comment form (need not be in the actual body of the comment).
Giveaway ends on Saturday 22 June 2013 and we will announce the winner on Sunday.
Good luck!
Grand Prize Giveaway
To be entered to win a $50 USD Amazon gift card just fill out the Rafflecopter form below: