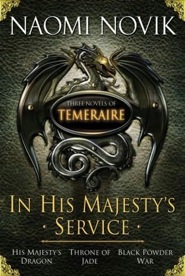 Warning: I devour any and all books, movies, or shows that feature dragons. I've exhaustively researched dragon mythology. I unintentionally convinced a guy to smuggle a short dragon sword out of the country for me. I make a living by arguing with awful people about the semantics of domestic violence.* I have opinions about dragons and writing. And I have ZERO tolerance for misuse of these magnificent creatures.
So, without further ado, I present…
The Five Dragon Books You Should NEVER read, or The Draconic UnMentionables.
Dear Authors, when you squander the brilliance of dragons, you earn my enmity until the end of time.
I am here today to warn my fellow readers. No one should suffer as I have suffered. No one should be pulled in with promises of draconic glory, only to see the glorious creatures debased and defiled.
Le Morte D'Arthur by Thomas Malory.

1 1/2 Star,Bookish Rant or Raves,Draconismoi,Fantasy

7 Aug 2012

12 comments