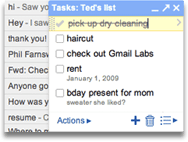 Lists are fun. Unless they are lists of housekeeping chores, and then, well, never mind. (Move along, nothing to see here)
Book lists are fun. How many "best books of 2012" lists have you checked out? If you haven't gotten your fill yet, Largehearted Boy is collecting every "best of 2012" book list he can get his virtual hands on. The list is positively ginormous, and guaranteed to do major damage to your wish list and/or TBR pile.
As I created my own "best of 2012" list at Reading Reality, I did a couple of other things. The natural thing is to create the accompanying list of "most anticipated books for 2013", which yes, I also did.
Then I had this horribly guilty flash. How many of 2012's most anticipated books did I actually read? Oops. I didn't do very well. Actually, …

Bookish Rant or Raves,featured,The Rocket Lover

3 Jan 2013

9 comments