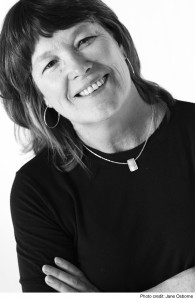 2 Oct 2012

16 comments
Today we're happy to welcome B.J. Daniels on Book Lovers Inc. Her new novel Justice at Cardwell Ranch is being released today! This is the 4th book in her Montana Mystique series. Congratulations on this new release! Prepare to be hungry because B.J. Daniels will tell us about her love for food in books. Don't forget to enter the giveaway to win your own copy of the book.
I love characters who eat!
Don't you hate books where the characters never eat? They don't even think about food.
That's one reason I've always loved James Lee Burke's books. His characters eat dirty rice and crawdads and other great Cajun fare.
I remember reading one of Sue Grafton's mysteries. The bad guys were making enchiladas down by the Salton Sea from some great recipe the bad guy had. (I mean, how bad could he be if he cooked?) Sue escaped …