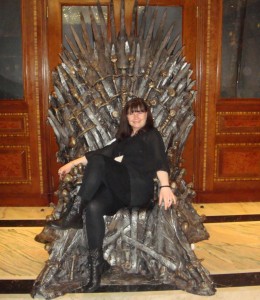 20 Aug 2012

41 comments
Today I am thrilled to introduce one of my favorite authors, Suzanne McLeod on Book Lovers Inc! Suzanne is here with us today to celebrate the upcoming release of her new novel, The Shifting Price of Prey (I love saying it aloud 5 times in a row *wink*). It's the 4th book in her fantastic Spellcrackers.com series and if you haven't tried it yet, I can't recommend it enough. Let's give a warm welcome to Suzanne who will be talking about how she named her characters. And don't forget you can win one of her book!
'What's in a name? that which we call a rose
By any other name would smell as sweet'
Romeo and Juliet – William Shakespeare.
Hello and thanks to the Book Lovers for having me here again!
A rose probably would smell as sweet but once something is named it's difficult to separate it from its …